14.03.2023 | Insight
The green investment scene in Iceland is booming. Nefco – the Nordic Green Bank – has funded several Icelandic growth companies that all make a difference to the environment.
Since 2019, Nefco – the Nordic Green Bank – has funded six Icelandic growth companies, including Carbon Recycling International and e-scooter service Hopp. Prior to this, Nefco had only financed one Icelandic-owned company in its thirty-year history. This rapid increase is due to the growing emphasis on developing and exporting Icelandic green technologies and expertise in sustainability.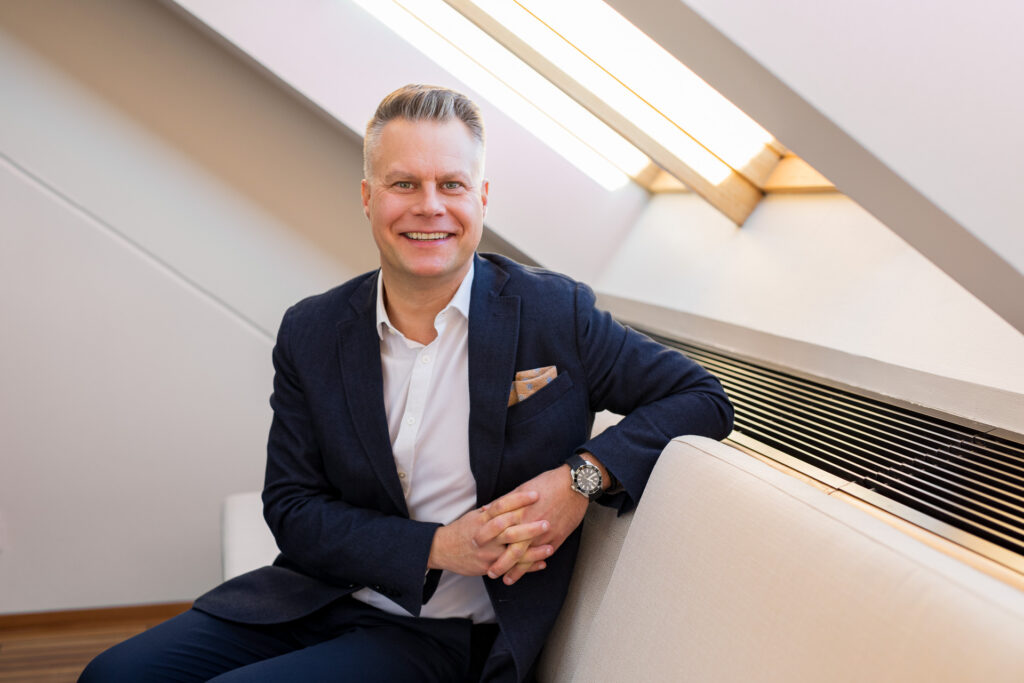 Significant changes in the Icelandic market
"The green investment scene in Iceland has developed significantly in recent years," says Thor Thorsteinsson, Head of Nordic SME financing at Nefco. SMEs are the mainstay of the Icelandic economy. "Iceland is the ideal venue for a financial institution like Nefco. We see more opportunities than ever before, and there is a growing interest in our funding."
Nefco – the Nordic Green Bank – is an international financial institution owned by the Nordic countries that only finances projects that have a positive impact on the climate and environment. Nefco assesses all applications based on its own environmental criteria and the EU Taxonomy, the EU's new classification system for sustainable economic activities.
"We're able to take more risk than commercial banks, provided that a project benefits the environment," Thorsteinsson explains, adding that Nefco bridges a gap in the Icelandic financial market. "There are several development and venture capital funds in Iceland, including the Technology Development Fund, and they usually engage in projects before us. However, Nefco provides essential risk capital, which can be difficult to raise, at a point when commercial banks might not yet be willing to take the risk."
Nefco can take more risk than commercial banks, provided that a project benefits the environment.
The aim is to export Nordic green technology
Nefco's largest project in Iceland is its collaboration with Carbon Recycling International (CRI), a pioneer in the production of fuel from carbon dioxide and hydrogen. Its patented technology transforms captured CO2 from industry and other sources into liquid methanol by reacting it with hydrogen. The methanol can be used as a low-carbon fuel or feedstock for chemicals. In 2021, Nefco converted its EUR 2.5 million loan to CRI into equity and increased its investment in the company. At the end of 2022, the world's first commercial-scale CO2-to-methanol plant started operations in China using CRI's technology. The plant will recycle up to 160,000 tons of CO2 per year.
"Our main goal is to promote the export of Nordic green technology. We finance our clients' first steps towards internationalisation, emphasising the initial scale-up of the technology in new markets. Then, if everything goes as planned, commercial banks take over and our job is done," Thorsteinsson explains.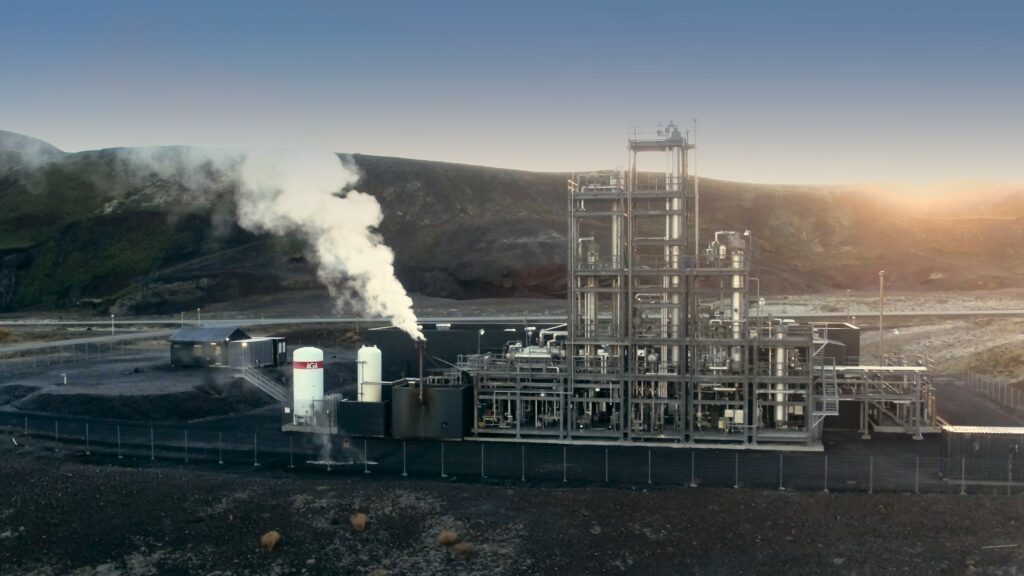 First Icelandic connection was a bank in Ukraine
Nefco's first investment linked to Iceland was Bank Lviv in Ukraine, in which Icelandic investors hold a significant share. Since 2008, Nefco and Bank Lviv have collaborated on loan financing to improve energy efficiency. Nefco recently acquired a 14 per cent stake in the bank through a capital increase to further strengthen its green lending activities in the west of Ukraine.
"For a long while, this was Nefco's only Icelandic connection," says Thorsteinsson. The increased funding activity in the country reflects a change in Nefco's strategy. Previously, Nefco funded environmental projects in Eastern Europe that included the participation of Nordic companies, whereas today it finances Nordic companies in their global activities.
One of these is the software company and e-scooter service Hopp, which has established itself as a leading provider of micro-mobility in Iceland. In addition, Hopp has entered into franchise agreements with partners across Europe, allowing them to use the company's software platform and lease its electric scooters. Nefco's financing will allow Hopp to expand its franchise to more European locations.
"Hopp's approach is quite interesting," says Thorsteinsson. "The company's electric scooters last longer than the competition, and they've taken an ambitious approach to recycling. Hopp focuses mainly on smaller cities and towns. Their aim is not to replace public transport systems but to reduce dependency on private cars and encourage more sustainable travel habits."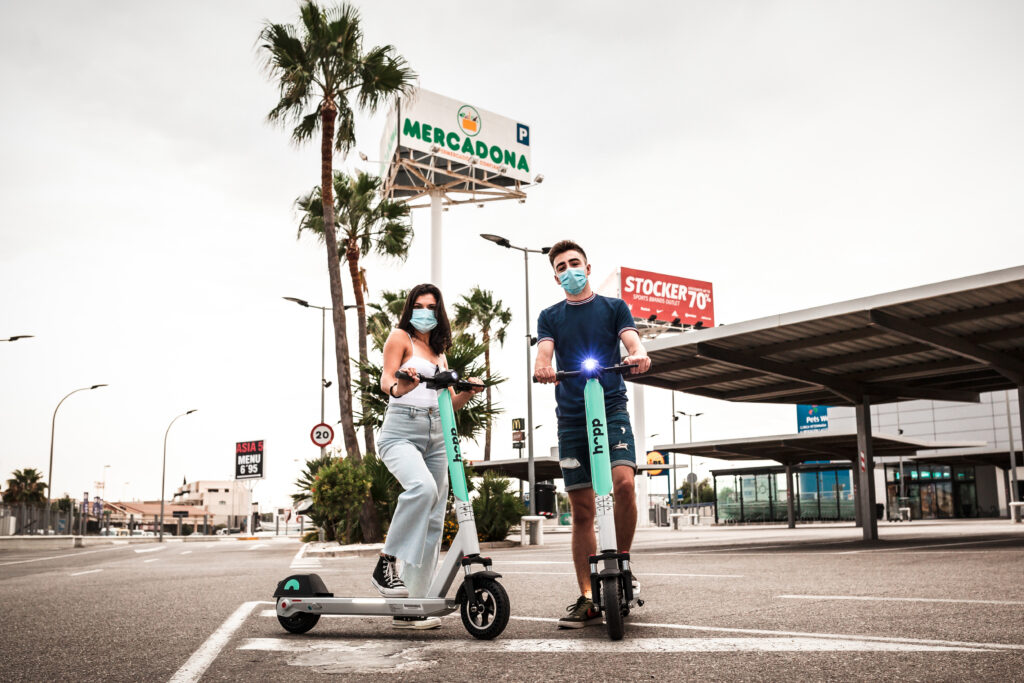 A diverse range of companies and industries
Nefco has also provided loan financing to sustainability management company Klappir Green Solutions. Klappir's sustainability platform enables companies, institutions and public authorities to monitor the CO2 emissions from their activities, improve waste management and take measures to reduce their carbon footprint.
Other investments include Thor Ice, which has developed a cooling method that reduces food waste and improves energy efficiency in food production; Polar Fishing Gear, which produces trawl doors from recycled plastics to reduce fuel consumption and minimise impact to the seabed; and Alvar (previously D-Tech), which offers sprinkler-based sanitation systems for disinfecting food production lines.
Nefco plays a key role in implementing the Nordic Vision 2030 by supporting the green transition and promoting the export of Nordic green technology.
"Iceland has established a unique position when it comes to technology for fisheries and efficient utilisation of catch. These three companies are all a product of this, but we can see that their technologies can also be applied in other sectors. At Nefco, we are particularly interested in companies engaged in the circular economy, working to reduce waste and contribute to better use of resources."
Thorsteinsson also highlights geothermal energy as an interesting investment option, a field in which Iceland has developed extensive experience and knowledge. Nefco is currently involved in a project on harnessing low-temperature geothermal energy. The project is located in Iceland, while the client and technology are Swedish.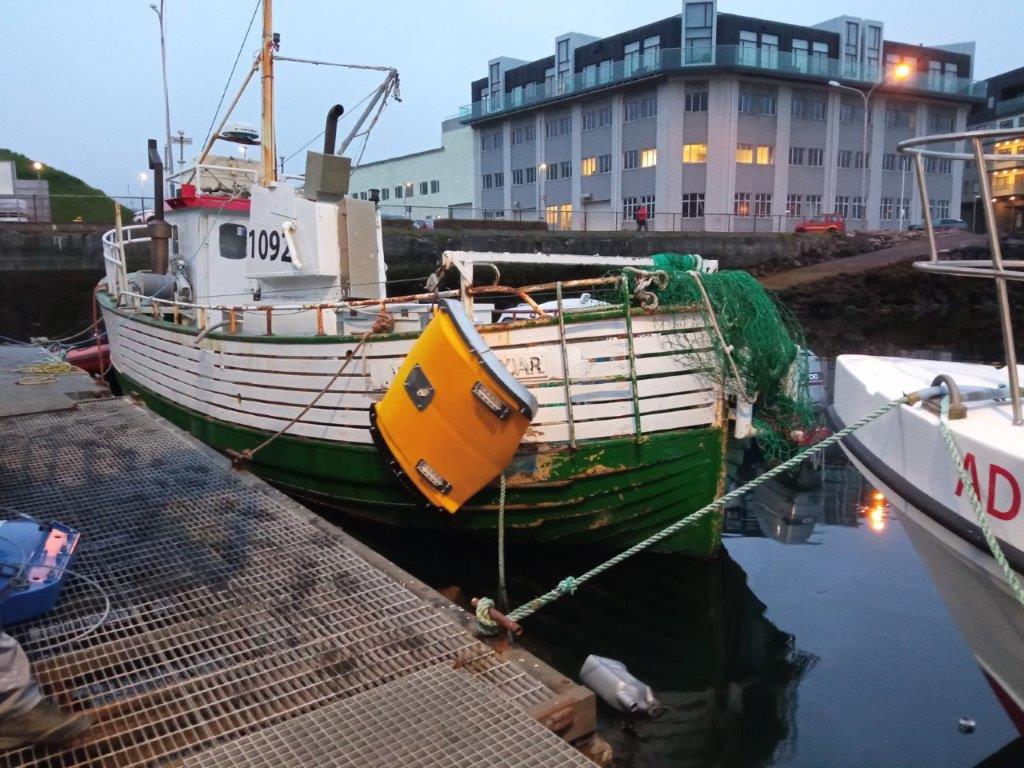 The green transition is picking up speed
According to Thorsteinsson, the green transition took off later in Iceland than in the other Nordic countries. In Denmark, for example, the annual export value of energy technology during 2014-2021 was over EUR 14.1 billion. In 2021, wind energy technology accounted for about half the export value. In comparison, Iceland's foreign exchange earnings from tourism peaked at EUR 3.4 billion in 2018 and were EUR 2.3 billion in 2022.
"Iceland concentrated on building a strong tourism industry after the financial crisis. However, as has often been the case, Icelanders fully embraced the green business transition when it finally reached the country," says Thorsteinsson.
He encourages Icelandic companies to look into Nefco's financing. The institution works closely with the Federation of Icelandic Industries (SI), Business Iceland and Green by Iceland, a platform for cooperation on climate issues and green solutions that regularly holds information meetings in Iceland.
Nefco's participation signifies that a technology contributes to a more sustainable future, which makes companies more attractive to other investors.
"The Nordic countries' vision is to become the world's most sustainable region by 2030. Nefco plays a key role in achieving this ambition by supporting the green transition in our society and promoting the export of Nordic green technology"
According to Thorsteinsson, Nefco's application process is simple, especially compared to other international financial institutions. Nefco offers standardised loan agreements for loans of up to EUR 500,000, whereas larger loan agreements are tailored to each company individually. The maximum funding amount is EUR 5 million. In addition to its lending activities, Nefco manages the Nordic Project Fund, Nopef. Over the last thirty years, more than one hundred Icelandic companies have received grants from the fund.
"Our financing can make a huge difference to small and medium-sized companies. Moreover, companies funded by Nefco benefit from our expert knowledge of environmental and climate issues. Nefco's participation signifies that a technology contributes to a more sustainable future, which makes companies more attractive to other investors."
Contact us
Thor Thorsteinsson, Vice President, Green Transition Nordic SMEs
+358 10 6180 657, thor.thorsteinsson@nefco.int
Send a contact request
Learn more about our financing options
Loans and equity-type funding – Investments on global markets
Growth financing for SMEs going global
About Nefco in Icelandic: Vaxtarfjármögnun fyrir lítil og meðalstór fyrirtæki (SME) í alþjóðlegri sókn
---