A green project portfolio that spans the globe
Nefco's guiding principles are the financing of environmentally beneficial solutions and projects and supporting the global scaling of these endeavours. Nefco is financing environmental projects on six continents to accelerate the shift to green. Currently, there are over 300 active projects in Nefco's globe-spanning portfolio, including investments made from its own capital and trust fund projects. Investments are financed with loans and equity through Nefco's paid-in capital. Trust fund projects are financed with soft loans, grants and results-based financing through contributions from various donors.
Guided by the EU Taxonomy environmental objectives, many of these activities are related to climate change mitigation. The number of projects dealing with the transition to a circular economy has also increased.
Other green projects encompass climate change adaptation; pollution prevention and control; sustainable use and protection of water and marine resources; and protection and restoration of biodiversity and ecosystems.
Nefco primarily finances these sectors: transportation and e-mobility; food, agriculture and forest; manufacturing and materials; circular economy; waters, seas and oceans; and energy and energy efficiency.
To fulfil our task, we work in three business areas, where we:
Number of projects per environmental driver in the active portfolio at the end of 2022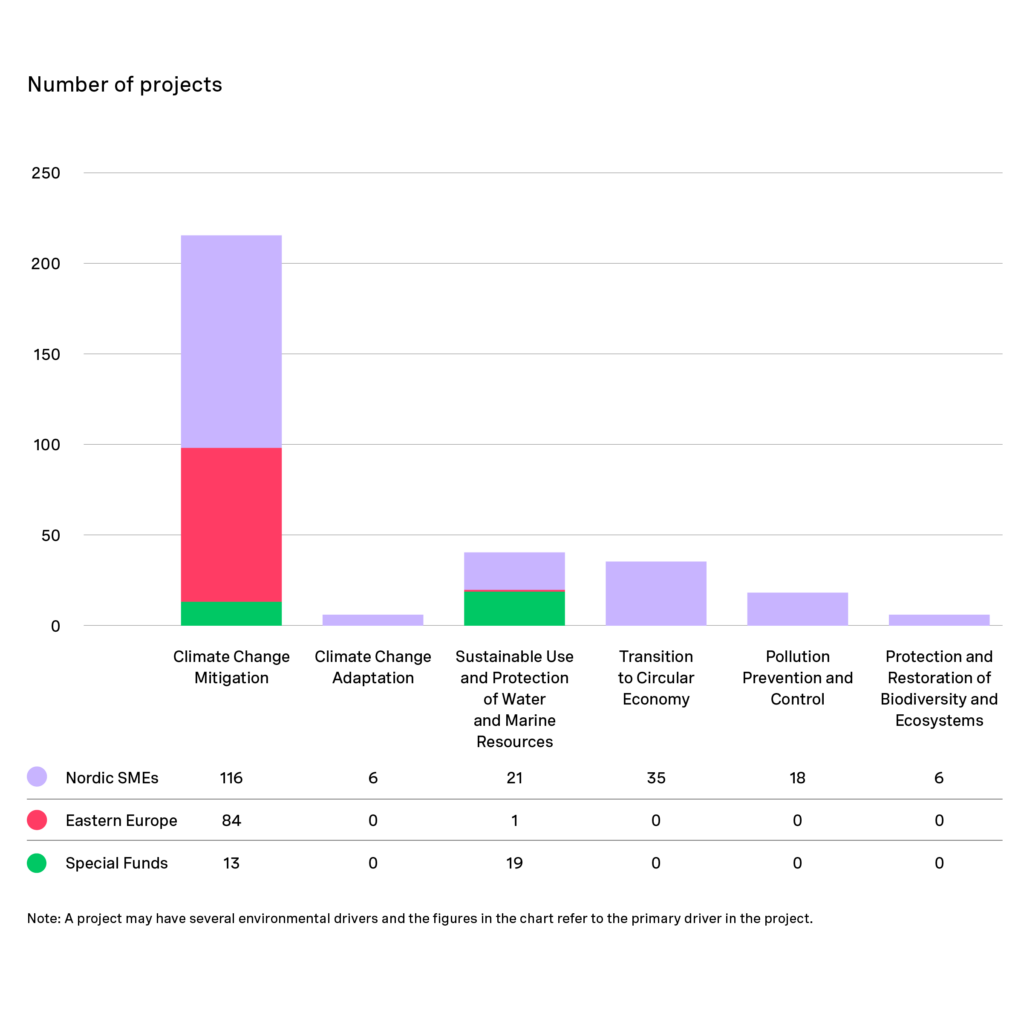 Funds committed per environmental driver in the active portfolio at the end of 2022