19.08.2022 | News
The Finnish textile company receives financing from Nefco – The Nordic Green Bank – to help increase its sustainable garment production and accelerate its growth in the Nordics, Europe, Australia and Japan.
A pioneer in textile recycling, Pure Waste Textiles is a forerunner in producing sustainable garments from waste-based textiles. The company, which is seeking to make all its production and end products carbon neutral by 2026, uses only renewable energy, has reduced its carbon emissions by up to 50%, uses only recycled textiles as raw materials and has reduced its freshwater usage by up to 99%.
Nefco's Green Recovery financing provides fast-track financing for Nordic small and medium-sized companies that offer innovative and sustainable solutions to environmental challenges. Nefco's financing will help Pure Waste to grow internationally in the Nordics, Central Europe, Australia and Japan and strengthen its inventories in the production phase to produce and process more waste-based textiles.
"Circularity is the key to a more sustainable future for the fashion industry. We are proud to finance innovative solutions, such as those being implemented by Pure Waste, and contribute to the growth of Nordic companies that are providing answers to the problem of textile waste," says Vivi Avikainen, Investment Manager at Nefco.
Sustainable garments based on circularity
The fashion and textile industries are two of the most polluting in the world and have significant environmental impacts. In response, the sector is pushing for more business with a circular mindset that can create fully sustainable garments. Since 2013, the Finnish company Pure Waste Textiles has been offering yarns, fabrics and ready-made garments made from 100% recycled and waste-based fibres.
"Back in 2006, we started our first brand 'Costo' with a focus on ecological accessories made from leftover fabrics. As the business grew so did demand for greater quantities of specific fabric qualities. In 2010, we started to think about producing our own textiles, which led us to produce fabrics made out of 100% recycled fibres," says Anders Bengs, Co-Founder and Board Member of Pure Waste.
The process of creating Pure Waste garments starts where textile industry waste is most abundant, in India, where the company has a subsidiary in Tamil Nadu (Coimbatore). The main raw material collected, cotton cutting waste, is then sorted by quality and colour, avoiding the use of chemicals by eliminating the dying process. The cotton waste is then mixed and blended with recycled polyester fibres from disposable plastic bottles and spun into yarns that will be used for knitting and sewing sustainable garments.
Financing Nordic pioneering solutions
After conducting a feasibility study financed by Nopef (the Nordic Project Fund), Pure Waste established a subsidiary in India in 2019. With positive results obtained from Nopef financing, Pure Waste saw in Nefco's financing options an opportunity to keep growing internationally by strengthening its inventories in the production phase in India to produce and process more waste-based textiles and increase product demand.
"The global demand for clothing is increasing rapidly due to population growth, but people have started to question if there could be more options for sustainable garments. Nefco financing will help us increase our production quantities and consumer demand," says Bengs.
Nefco financing options include the financing of small and medium-sized green companies (SMEs) outside the Nordic countries through its own investments, such as the Green Recovery Loan Programme, and its management of trust funds such as Nopef, an instrument funded by the Nordic Council of Ministers that helps Nordic SMEs grow on global markets.
For further information, please contact:
Vivi Avikainen, Investment Manager, Nefco
vivi.avikainen@nefco.int, +358 10 6180 661
Anders Bengs, Co-Founder and Board Member, Pure Waste Textiles
anders@purewaste.com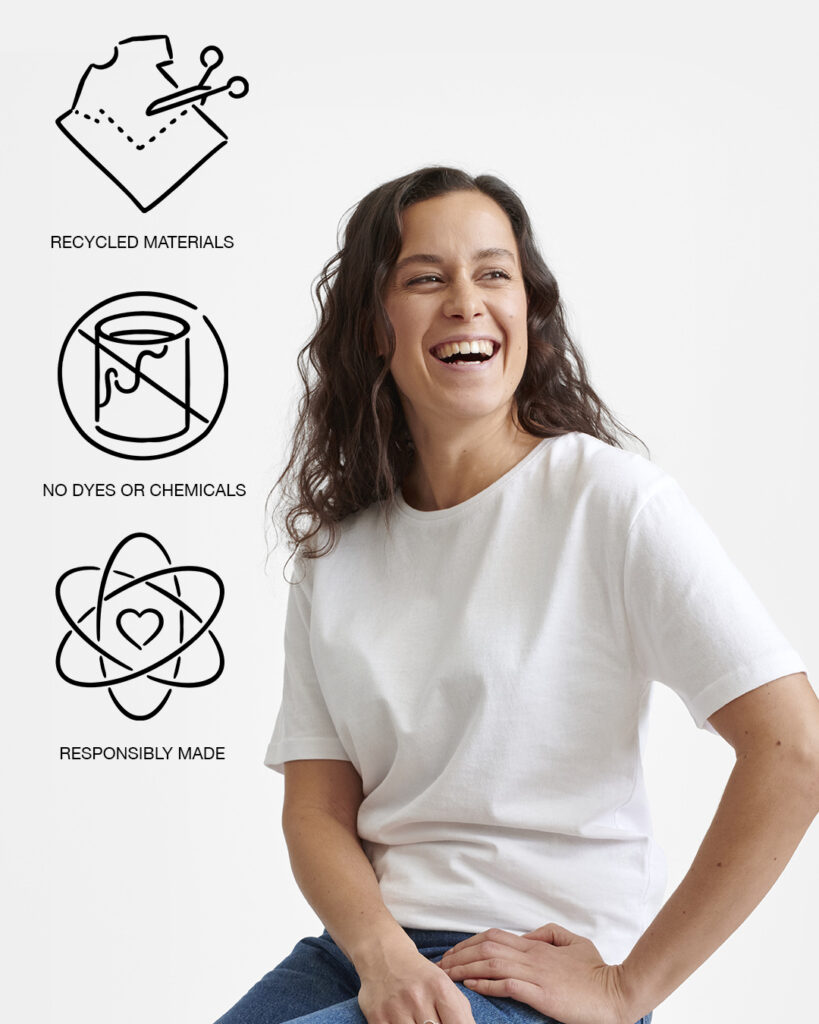 About Pure Waste Textiles
Pure Waste is a Finnish company established in 2013 with the aim of offering high-quality products made from 100% recycled fibres, meaning no virgin material is used in manufacturing. Pure Waste's recycled, waste-based textile products include yarns, fabrics and garments tailor-made for consumers. Inspired by the Nordic recycling culture, Pure Waste's operations are based on collecting and recycling waste from the textile industry and sorting, processing and manufacturing it into high-quality textile products. Read more about Pure Waste on www.purewaste.com.
About Nefco
Nefco is an international financial institution, the Nordic Green Bank, that finances the initial scale-up of Nordic green solutions on global markets. Founded in 1990 by the five Nordic countries, Nefco has already financed and implemented over 1,500 projects in energy efficiency, renewable energy, clean water and sanitation, waste management and cleaner industrial processes, among others. To date, more than 600 Nordic growth companies have received financing from Nefco to scale up their green technologies and solutions on global markets. We serve the interests of our owners, Denmark, Finland, Iceland, Norway and Sweden, and work with concrete actions to accelerate the green transition. Read more about us on www.nefco.int.
---