The Nordic Initiative for Cooperative Approaches (NICA) seeks to operationalise international market-based collaboration under Article 6 of the Paris Agreement to support and encourage upscaling and acceleration of ambition increase in climate action. NICA strives to demonstrate how international partnerships can scale up and accelerate ambitious climate action, such as broader sectoral approaches, promote sustainable development and harness private sector finance and innovation. NICA aims to build capacity among Nordic actors and their global peers for collaboration that is compatible with the Paris Agreement framework.
NICA seeks to foster partnerships also between Nordic private and municipal actors and their global peers that can deliver real and lasting mitigation outcomes, promote higher ambition, harness private sector finance and innovation and deliver sustainable development, including adaptation co-benefits. NICA activities aim to contribute to the development of robust and practical international rules for international transfers of mitigation outcomes to ensure that such market-based cooperation contributes to the goals of the Paris Agreement.
Current activities
NICA has been mapping and screening feasible opportunities for piloting Article 6 in various countries, and has now moved to a more detailed design phase. This phase is also planned to include development of key documentation for potential Article 6 transactions in collaboration with various stakeholders. Read a Summary report of pilot activity development for Nordic Initiative for Cooperative Approaches (NICA) published in July 2022.
Read more about the event Nordic approaches to support global carbon market cooperation, which was organised in connection to COP26 and our summary news story Key take aways and highlights from Nefco organised events.
From NPI to NICA
The Nordic Partnership Initiative on Upscaled Mitigation Actions (NPI) carried out technical assistance programmes in the solid waste sector in Peru and the cement sector in Vietnam between 2011 and 2018. NPI forms a background to this new initiative.
NPI resulted in Nationally Appropriate Mitigation Actions (NAMA) Readiness Programmes for the solid waste and cement sectors in Peru and Vietnam, respectively, addressing general data and capacity gaps as well as sector-specific issues.
NICA was jointly developed by Finland, Norway, Sweden and Nefco, and established by Nefco in 2018, as there was a strong interest and willingness to continue co-operation in collaboration with Nefco broadly in line with the previous NPI collaboration but taking into account the major developments in international climate policy: the Paris Agreement and Nationally Determined Contributions (NDCs).
The Nordic countries have an extensive track record in supporting ambitious climate action and sustainable development in developing countries and promoting carbon pricing around the world. NICA brings this experience and cooperation into the Paris Agreement era as the Nordic countries continue to join forces to facilitate international partnerships for ambitious climate action that is compatible with the Paris Agreement framework. Under NICA, the Nordic countries will also continue to engage with the international carbon pricing community to promote knowledge sharing, coordination and collaboration.
The focus of the initiative
The focus of NICA co-operation will be on supporting implementation of the Paris Agreement and in particular on operationalising international market-based collaboration under the agreement's Article 6. NICA will demonstrate how voluntary collaboration can be used to enhance ambition, support sustainable development, accelerate climate action and include private sector participation. This is especially relevant now that the rules for Article 6 were not yet included in the Paris Agreement Rulebook adopted in 2018.
The activity will build upon major Nordic experience in the development and use of the Kyoto Protocol's flexible mechanisms (Clean Development Mechanism and Joint Implementation). The activity will also support Nefco's continued positioning as an important player in the carbon markets.
Activities
Initially NICA will e.g. finance studies, pilots, workshops, side events and stakeholder engagement activities that support the operationalization of Article 6 under the Paris Agreement, including:
Providing concrete input for the development of robust and practical rules for international cooperative approaches under Article 6 of the Paris Agreement via studies, pilots, workshops, side events, active stakeholder engagement (incl. private sector), knowledge sharing, and active involvement in developing and testing the implementation rules for the Paris Agreement, and fostering a dialogue with potential host countries and the international Article 6 community to promote coordination, knowledge sharing and capacity building
Piloting scalable and replicable cooperative models and transaction approaches (virtual and/or actual transactions) for ambitious climate action and accessing finance from international markets and the private sector.
The activities will be procured and implemented by autumn 2021 with financial administration by Nefco and continued oversight by a Project Group consisting of NICA donors. The Project Group may also invite non-donors to participate. NICA is open to other potential donors.
Available funding
Financing will initially be grants with co-funding components likely to be required going forward. Supported activities and projects will be procured utilising Nefco's Procurement Rules also with possible calls for proposals.
Contributors
The NICA initiative is funded by Finland, Norway, Sweden, the Nordic Council of Ministers' Working Group for Climate and Air, and Nefco. Iceland and Denmark are also participating in the NICA work.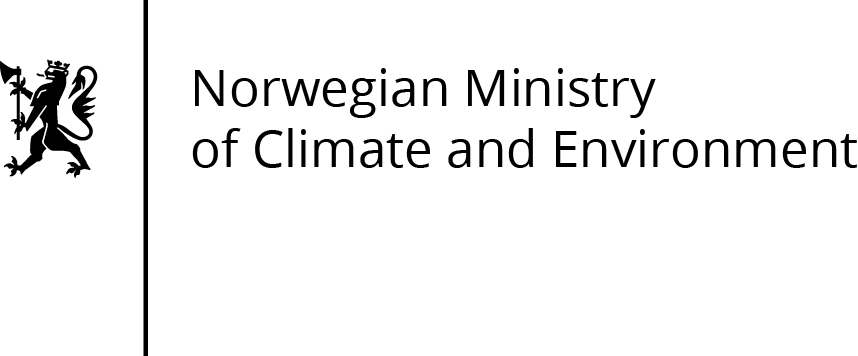 See also: