28.03.2023 | News
The Beyond the Grid Fund for Africa (BGFA) programme has signed two further agreements with off-grid energy service companies to support the expansion and scale-up of solar powered water pumps in Uganda and high-quality solar home systems in Zambia. These projects will scale up energy access in rural and peri-urban areas, enhance productive use of energy and help to make off-grid energy products more affordable in Uganda and Zambia.
These new projects have been signed with Tulima Solar Ltd and d.light Zambia Limited. The total value of these two agreements is approx. EUR 3.9 million, enabling the establishment of approx. 105,200 new energy service connections and benefiting some 547,000 people in Uganda and Zambia.
Tulima Solar is a specialised distributor and provider of solar water pumps, primarily for supporting irrigation for smallholder agribusinesses and farmers. The company is part of the Simusolar Inc. group, which has also operated a subsidiary in Tanzania since 2014. Tulima Solar provides a customised pump system design for every farmer and can serve farms between one and twenty acres no matter the water source. Tulima Solar has been in operation in Uganda since 2020 and is expanding in rural areas of the country. The envisaged areas of operation are Central, West Nile, Northern and Eastern Uganda. With the BGFA funding, the company will be able to accelerate sales of its solar powered water pumps using a Pay-As-You-Go business model. The plan is to scale up its distribution network by opening new retail hubs and hiring new sales personnel to establish up to 2,760 new energy connections. In total, some 14,300 people living in rural Uganda are expected to benefit from the company's expansion.
"Through the BGFA programme, Nefco is enabling us to give more farmers and livestock keepers the tools needed to be more productive, earn more and become more resilient to climate change," comments Michael Kuntz, Co-CEO at Tulima Solar.
"We are very excited to start this cooperation with Tulima Solar to help them grow their business in Uganda, which will support local low-income farmers in rural areas to make their operations more efficient and sustainable. The project will also support gender equality, as the agricultural sector in Uganda employs over 70% of the Ugandan labour force, of which a large majority are women," says Tina Möller, Programme Manager at Nefco.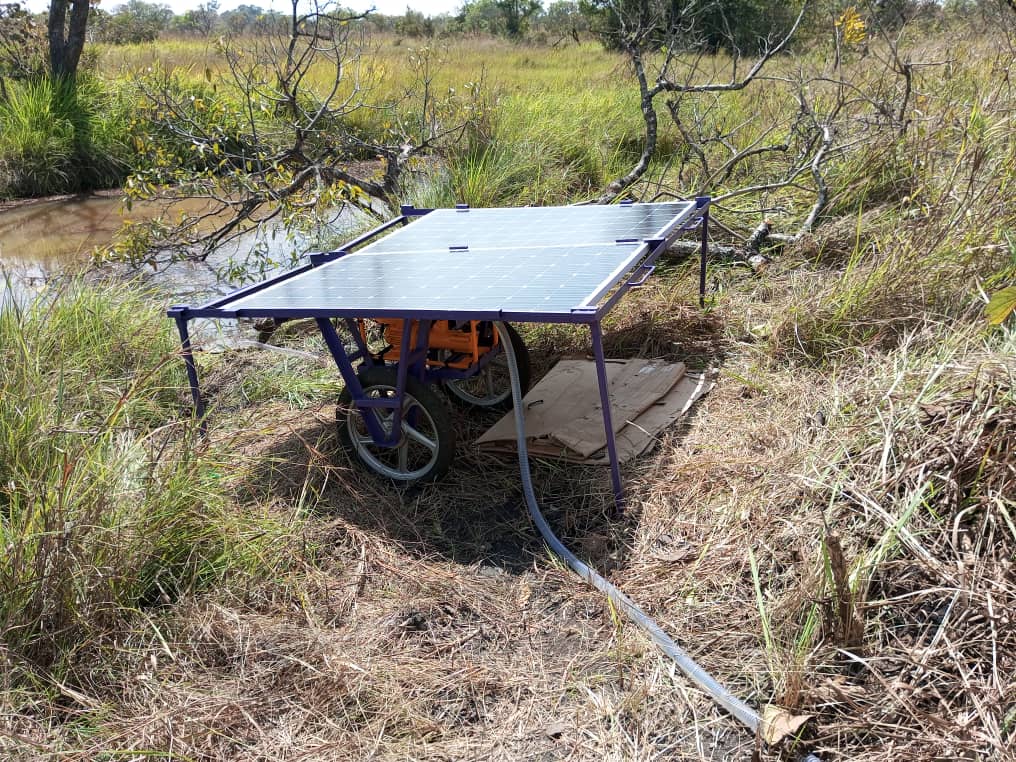 Solar water pump developed by Tulima Solar, Uganda.
d.light Zambia is a solar home system distributor in Zambia that was established in 2017 as a subsidiary of the d.light Group. Until now, it mainly operated through distributors. The company provides solar energy solutions using a Pay-As-You-Go business model and is engaged in all stages of product design, manufacturing, assembly and logistics. The d.light Group has sold over 25 million products, including solar lanterns, solar home systems, TVs, radios and smartphones, across the world. In Africa, the d.light Group has subsidiaries in Kenya, Nigeria, Tanzania and Uganda. With the BGFA funding, d.light Zambia will scale up its business operations by growing its distribution network and it plans to distribute over 102,000 new high-quality, clean and affordable solar home systems in rural and peri-urban areas of the country.
"We are thrilled to announce our partnership with the BGFA programme, which will further bolster our efforts to bring reliable energy access to underserved communities in Zambia. With the financing received, we are poised to accelerate our efforts and bring sustainable energy solutions to rural areas, positively impacting the lives of millions of people. At d.light, we remain committed to making lives brighter through innovative, affordable and sustainable energy solutions, and this partnership is a testament to our unwavering dedication to this mission," comments Nick Imudia, CEO at d.light.
"We are happy to further cooperate with d.light through BGFA to help the company scale up access to affordable off-grid solar home systems in Zambia for mainly residential customers, benefiting over 530,000 people in rural and peri-urban areas in Zambia," says Aliona Fomenco, Investment Manager at Nefco.
The signed projects will increase job opportunities within the off-grid energy and productive use sector, support climate change adaptation within the agriculture sector in Uganda, enable better quality education in Zambia and support the increased usage of renewable energy sources.
The Beyond the Grid Fund for Africa has so far contracted 15 projects, 3 from Uganda (BGFA3) and 12 from its first funding round in Burkina Faso, Liberia and Zambia (BGFA1) and further projects are under negotiation. A new funding round (BGFA5) is currently ongoing in Uganda, with private sector companies invited to apply for results-based funding by 4 May 2023. More information is available on the BGFA website.
For further information, please contact:
Tina Möller, Programme Manager at Nefco
tina.moller@nefco.int, +358 10 6180 651
Aliona Fomenco, Investment Manager at Nefco
aliona.fomenco@nefco.int, +358 10 6180 647
About Tulima Solar
Tulima Solar is the leading provider of productivity-enhancing agricultural equipment to East Africa's rural economy. In addition to equipment, the company offers financing mechanisms that enable small-scale agribusinesses to invest in increasing their productivity. Tulima Solar's unique financing model helps to break through traditional barriers to equipment access faced by smallholder farmers. Read more: www.tulimasolar.com
About d.light Zambia
d.light is a global leader in making transformative products available and affordable to low-income families. d.light enables reliable power through solar energy solutions and provides financing through Pay-As-You-Go technology. The company has sold over 25 million products, including solar lanterns, solar home systems, TVs, radios and smartphones, and aims to transform the lives of 1 billion people with sustainable products. Read more: www.dlight.com
About BGFA
The Beyond the Grid Fund for Africa (BGFA) is a multi-donor facility established and managed by Nefco – the Nordic Green Bank. Nefco is an international financial institution based in Helsinki, Finland, focusing on environmental and climate investments and fund management. The BGFA programme is implemented by Nefco with the support of two project implementation partners. NIRAS is a development and engineering consultancy company headquartered in Denmark with offices in over 25 countries across Europe, Africa, South Asia and Latin America. The Renewable Energy and Energy Efficiency Partnership (REEEP), an international multilateral partnership based in Vienna, Austria, works to accelerate market-based deployment of renewable energy and energy-efficiency solutions in developing countries.
The current EUR 126 million BGFA programme was established in 2019 on Sweden's initiative through the Swedish International Development Cooperation Agency (Sida). It has since been developed by Nefco into a multi-donor programme. Sweden contributes SEK 830 million from the Swedish embassies in all BGFA project countries. Denmark contributes DKK 117.5 million through the Ministry of Foreign Affairs to support the programme in Uganda. Germany provides EUR 7.5 million through its development bank KfW to support the BGFA country programme in Zambia. Norway contributes NOK 200 million through the Norwegian Agency for Development Cooperation Norad. Power Africa, an initiative administered by USAID, is providing an in-kind technical assistance contribution worth USD 4.5 million.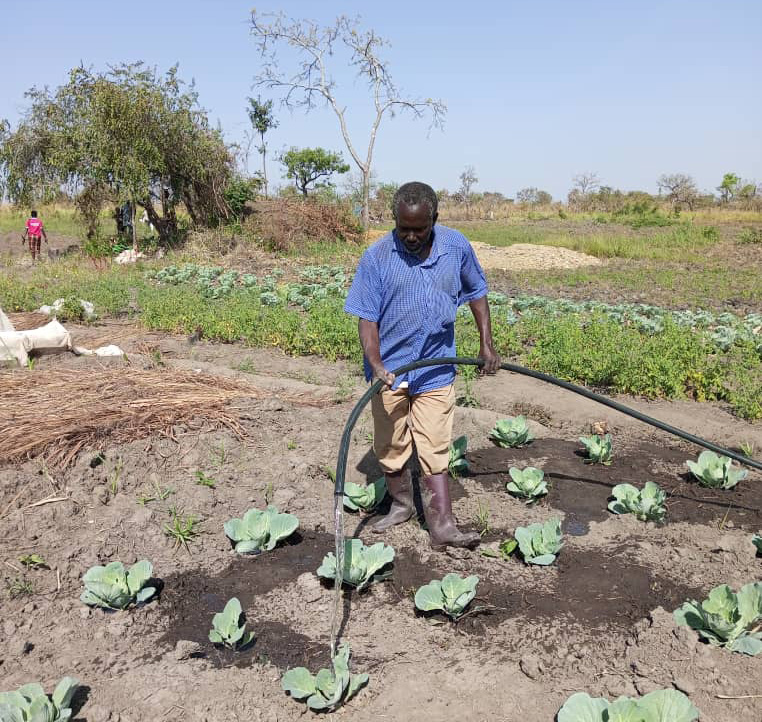 Photo: A farmer in Uganda irrigating his land with a solar powered water pump solution – Tulima Solar.
---