25.11.2021 | News
Pharem Biotech receives financing from Nefco to accelerate the project pipeline and expand its innovative water treatment solutions to international markets.
Pharem Biotech AB, a Swedish cleantech company, develops enzyme-based water treatment solutions to remove organic pollutants in municipal treatment plants and industrial processes. Unlike many other wastewater treatment technologies, its enzyme technologies are not bound to a single treatment mechanism but can be tailored to treat various organic pollution challenges, which makes them flexible and effective for removing micropollutants.
Nefco has granted financing for Pharem Biotech through its Green Recovery Loan Programme. The financing will help the company invest in sales and project management activities targeted at international markets and thus respond to increasing demand for its solutions.
"We see great interest in our technology and have successfully increased our pipeline of customer projects this year. Nefco has a strong network within the cleantech industry. The funding from Nefco is timely as it will enable us to accelerate these projects, reach our goals and further expand our operations to selected strategic markets," says Martin Ryen, CEO, Pharem Biotech.
Manmade organic pollutants a growing concern for marine habitats
The release of manmade organic pollutants, such as pharmaceutical residues, plastics and pesticides, is a growing concern because they can contaminate marine habitats and waterways through wastewater streams. Pharem Biotech's enzyme-based wastewater treatment solutions are targeting this problem and preventing such pollutants from being released into waterways after the wastewater treatment process.
Its technology platform Zymatic uses natural degradation agents, i.e. enzymes, to treat wastewater at treatment plants and in industrial streams. During the process, enzymes are attached to a carrier, namely Zymatic sand, that targets broad or specific pollutants in wastewater. The Zymatic sand removes on average 70-90 % of organic micropollutants from municipal water treatment plants. Used sand material can eventually be disposed to landfill.
"We have a strong passion for water sustainability," says Ryen. "By using enzymes, our Zymatic technology can offer high-efficiency, low-cost water treatment solutions that are safe to operate."
Fast-track financing for Nordic SMEs
Nefco's Green Recovery Loan Programme is targeted at Nordic small and medium-sized companies. Green recovery financing can be used for investments and business activities to support international growth outside the Nordic countries.
"Pharem Biotech's water treatment solution can be tailored to treat various organic pollution challenges, which makes it a very flexible solution with a wide range of applications. We see a great potential for Pharem and its technology and are happy to support its scale-up phase in global markets," says Joakim Svahn, Investment Officer, Nefco.
For further information, please contact:
Joakim Svahn, Investment Officer, Nefco
joakim.svahn@nefco.int, +358 10 6180 672
About Pharem Biotech
Pharem Biotech AB is a cleantech company that was founded 2013 in Uppsala, Sweden. Today Pharem is an innovative water treatment and biotechnology company that operates mainly from its Södertälje headquarters, where also most of the product development takes place. Pharem´s mission is to develop efficient water treatment solutions by utilising the broad biotechnology expertise and in-depth knowledge about water treatment. The applications provide effective means of removing hazardous organic pollutants in water environments. The platform technology allows great flexibility to meet client needs for simple, effective solutions to tackle serious environmental issues.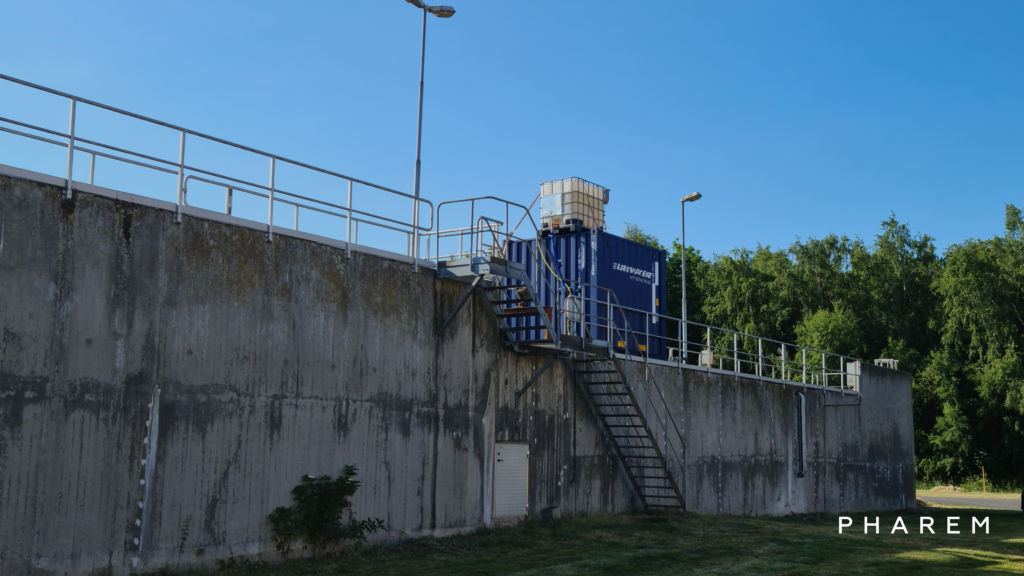 ---