22.06.2023 | News
The Beyond the Grid Fund for Africa (BGFA) will today re-open the Call for Proposals in Mozambique to incentivise clean-energy-based mini-grid solutions in the country. Funding can be used for the deployment and operation of energy services through mini-grids.
The re-launch of the Call for Proposals in Mozambique (BGFA2) aims to incentivise private off-grid energy service companies to scale up their innovative sustainable businesses and accelerate access to affordable and clean off-grid energy for customers in peri-urban and rural areas of Mozambique at specified sites agreed by the Government of Mozambique. The indicative individual contract size per Mini-grid cluster (concession area) is expected to be between EUR 2.0 and EUR 2.5 million.
"Sweden is supporting Mozambique in reaching universal access to modern energy services through the development of the off-grid renewable energy market by applying a 'leave-no-one-behind' approach. Increased investment in off-grid solutions is important for reaching underserved communities and hence enable and stimulate private sector investment in renewable energy sources," comments Mette Sunnergren, Sweden's Ambassador to Mozambique.
The Mozambique country programme, funded by Sweden, has been developed in collaboration with the Government through FUNAE (Fundo de Energia) and the Energy Regulatory Authority (ARENE).
"FUNAE is encouraged to see BGFA supporting the development of mini-grids in Mozambique. I believe this step will allow us to further gauge the interest of private actors in participating in the off-grid sector. Furthermore, this step is a continuation of the action that has already been taken and we need to acknowledge that current stakeholders continue to support the private sector in the mini-grid segment, encourage its participation and build partnerships,"says Manuela Rebelo, CEO of FUNAE.
"We were pleased to learn of BGFA's interest in promoting and financing private participation in the rural electrification of our country. The new legal and regulatory framework for off-grid electrification aims to promote and facilitate private investment, recognising the challenges that this represents. In collaboration with its partners, the Government is working to face the challenges of rural electrification. ARENE now has access to the initial instruments necessary to oversee private sector activity, and we are open to supporting this process," says Paulo Da Graça, CEO and Chairman, ARENE.
Companies working in the off-grid sector with experience of deploying and operating mini-grids to provide energy services at specified sites are invited to apply for funding. Standalone solar home solutions can only be offered as a complementary solution to mini-grid-based solutions for customers that will not be connected to the mini-grid(s) at the specified sites. Projects proposing the deployment of exclusively standalone solutions are not eligible for BGFA2 funding.
"We are happy to finally re-launch our funding round in Mozambique, which was initially launched in 2021 but paused pending publication of off-grid policy and other related regulations. We hope that this BGFA2 Call will provide a testing ground for the new regulatory regime, which has just been published by the Government of Mozambique," comments Kari Hämekoski, Senior Programme Manager at Nefco.
How to apply for funding
The funding round for BGFA2 is open for applications through an online system. The application form will be available via the system by 16:00 Helsinki time (EET) on 22 June 2023. The deadline for submitting applications is 31 August 2023 at 12:00 hrs (noon) Helsinki time (EET).
Any questions regarding the Call and application process must be sent via the online application system by 31 July 2023 at the latest. Answers will be published in a generic form and made available to all registered applicants via the application system by 11 August 2023. Kindly only post questions related to the BGFA2 funding round via the online application system's support section.
The evaluation of the received applications is expected to take place in September-October 2023 and due diligence will be initiated for qualified companies in late autumn 2023.
For further information about the Call for Proposals:
Visit the BGFA2 funding round page and register for the online application system to apply for funding at beyondthegrid.africa/register.
Download the Application Guidelines in English for more information on the application process and eligibility criteria.
Download the Application Guidelines in Portuguese. (In case of discrepancies between the English text version of the Application Guidelines and the Portuguese translation, the English version shall prevail).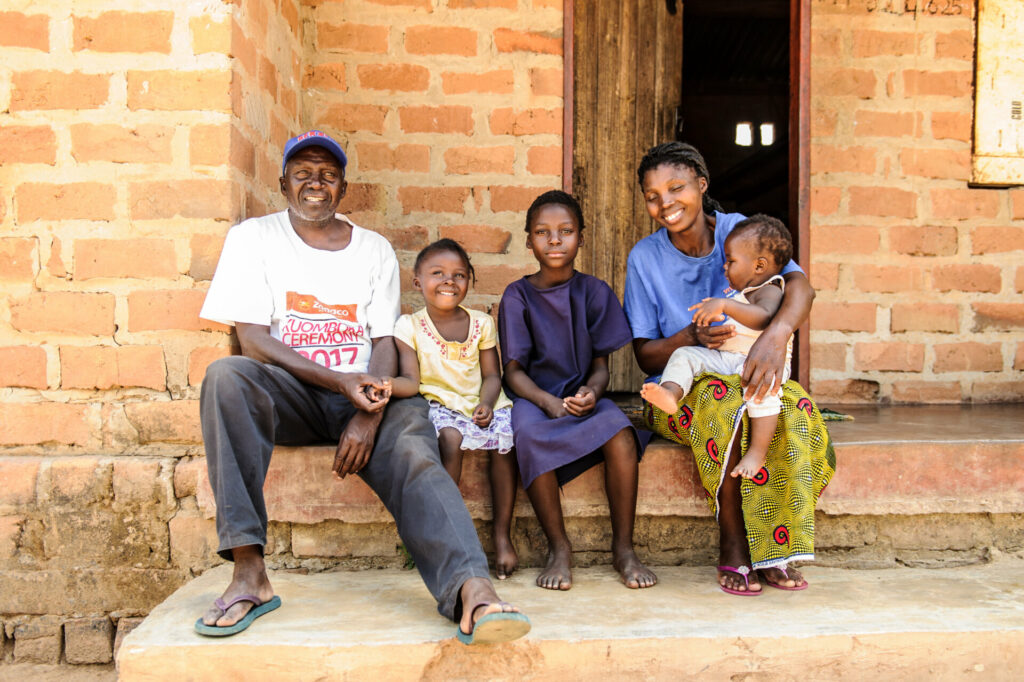 For further information, please contact:
Kari Hämekoski, Senior Programme Manager at Nefco
kari.hamekoski@nefco.int, +35810 618 0660
Aleksandra Reskalenko, Programme Officer
aleksandra.reskalenko@nefco.int, +358106180490

About BGFA
The Beyond the Grid Fund for Africa (BGFA) is a multi-donor facility established and managed by Nefco – the Nordic Green Bank. Nefco is an international financial institution based in Helsinki, Finland, focusing on environmental and climate investments and fund management. BGFA is implemented by Nefco with the support of two project implementation partners. NIRAS is a development and engineering consultancy company headquartered in Denmark. The Renewable Energy and Energy Efficiency Partnership (REEEP), an international multilateral partnership based in Vienna, Austria, works to accelerate market-based deployment of renewable energy and energy-efficiency solutions in developing countries.
The EUR 126 million BGFA programme was established in 2019 on Sweden's initiative through the Swedish International Development Cooperation Agency (Sida). It has since been developed by Nefco into a multi-donor programme, funded by Denmark, Germany, Norway and Sweden. Power Africa, an initiative administered by USAID, is providing an in-kind technical assistance contribution.
---