21.06.2023 | News
Sustainable wood treatment products prolong the life of wooden construction materials and offer an alternative to traditional treatments containing hazardous chemicals. Nefco's Fast-track loan financing will allow SiOO to accelerate the scale-up of its wood protection technology on global markets.
Sioo Wood Protection AB (SiOO) is a Swedish company that has developed sustainable wood protection products based on water-based solutions. Its silicon and potassium emulsion creates a shield that provides multi-level protection against all kinds of weather conditions.
Nefco, the Nordic Green Bank, is providing SiOO with a Fast-track loan to accelerate the scale-up of its solutions in North America and other international markets.
"SiOO's products not only prevent pollution by replacing traditional, less sustainable methods but also offers long-lasting protection, facilitating the use of renewable materials like wood in construction. We are excited to support the company's growth," said Joakim Svahn, Investment Officer at Nefco.
Benefits of sustainable wood protection products
SiOO's products simulate nature's own protective process using water-based emulsions that replace fossil oils and other chemicals, while prolonging the lifespan of wooden construction materials. Furthermore, because the products do not contain any hazardous substances, no special end-of-life treatment is required.
SiOO'substances provide better protection against deterioration as they are applied in two stages, with the first penetrating the wood and the second treating the surface. When applied to wooden decking, for example, the treatment can last up to 12 years, whereas competing products may need to be reapplied after 1-2 years.
"We have patented the silicon-potassium formula and two-stage application process. This is what distinguishes us from other silicon-based protection solutions and ensures sustainable, long-lasting wood protection. It also means our customers experience that 'wow' moment of using world-class products," says Herje Boström, CEO, SiOO.
Growth financing for Nordic SMEs
Nopef, the Nordic Project Fund, is a fund managed by Nefco and financed by the Nordic Council of Ministers that provides grants to Nordic companies looking to grow internationally. In 2022, SiOO received a grant from Nopef to co-finance a feasibility study into establishment in Canada and support the company's internationalisation in the North American market.
With the financing support from Nefco's Fast-track loan, SiOO can increase its efforts in North America and strengthen its position as the first mover in the market for silicon-based wood treatment products. "Our growth plans require working capital and the Nefco loan provides the financing we need to deliver on our targets and support our international operations, especially in North America," says Boström.
After a successful establishment in Canada with the help of Nopef, Nefco's Fast-track loan will help SiOO to accelerate the scale up of its wood protection solutions in North America. "This is an excellent showcase of Nefco's instruments working effectively in combination. Grant financing from Nopef supported the company's scoping of a new market, and now a Fast-track loan from Nefco will help the company grow in this market," says Svahn.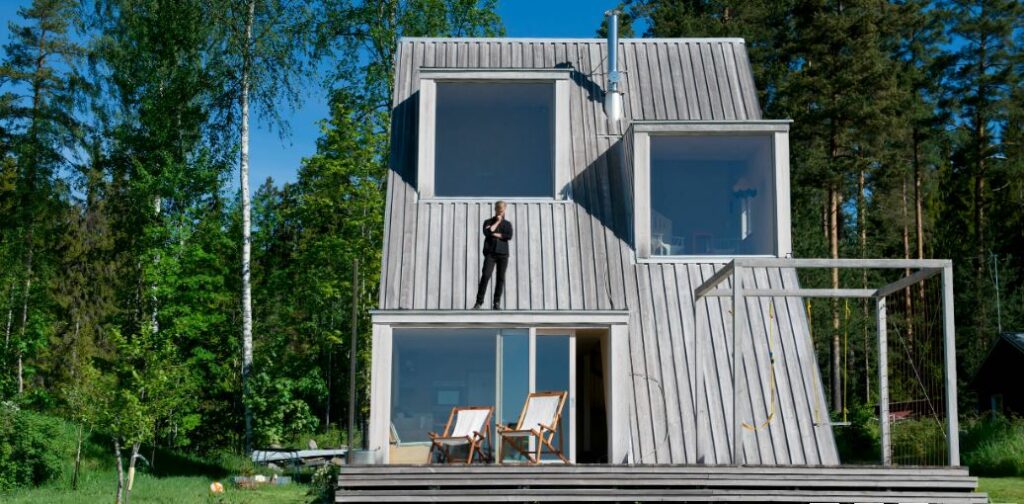 For further information, please contact:
Joakim Svahn, Investment Officer, Nefco
joakim.svahn@nefco.int, +358 10 6180 672
Herje Boström, CEO, SiOO
herje.bostrom@sioox.se, +46 031424262
About SiOO Wood Protection AB
SiOO Wood Protection AB is a Swedish company founded in 2008 that has developed a wood protection system that results in durable, silver-grey wood surfaces. SiOO's products are based on water-based solutions and use a special silicon technology. Its products penetrate wood, instead of covering its surface like a film. The combination of l ingredients ensures that production has a low environmental impact. SiOO's products can be used for wooden household elements to industrial structures and larger constructions. The company currently operates in the Nordic countries, the United Kingdom and North America. Read more: www.sioox.com
---