24.05.2022 | News
Griffin Refineries is expanding its operations in several EMEA countries with financing from Nefco's Green Recovery Loan Programme.
The Finnish company Griffin Refineries Oy sees resources where others see waste. Griffin offers answers to a demanding circular economy market by turning waste management into innovative green solutions for industries. Established in 2016, the company focuses on three main areas: transforming waste into a more environmentally friendly fuel, treating organic matter and promoting activities for recycling plastic waste.
Nefco, the Nordic Green Bank, has financed Griffin Refineries under the Green Recovery Loan Programme to scale up all its main business areas to Europe, the Middle East, South Africa (EMEA) and Georgia, and speed up the transition to a circular economy as well as tackling global environmental challenges.
"In cases of urgent need, Griffin can provide innovative, commercially viable solutions for circularity to meet the zero emissions target. Griffin is innovative and agile and has extensive knowledge of state-of-the-art solutions, local legislation and market circumstances in a wide range of countries," says Anne Fraser-Vatto, CFO at Griffin Refineries.
Closing loops and reducing landfill with waste management solutions
Waste management is a major global environmental challenge that Griffin's operations can help solve while promoting the transition to a circular economy. Griffin's operations help reduce landfill and the greenhouse gas emissions from it. At the same time, soil and water pollution from leachate are minimised.
With an extensive network of partners, Griffin transforms waste into refuse-derived fuel (RDF) that can be used as a substitute for coal and other fossil fuels in industrial processes. Nefco's financing will help to accelerate the scale-up of Griffin's RDF solutions that will be mainly used in cement kilns and production plants, reducing carbon dioxide emissions and toxic pollutants.
"Griffin wants to provide comprehensive solutions for different stages of the value chain to meet sustainable circularity. Most of the municipal waste includes streams of organic and plastic waste that use fossil fuels for burning and have an extreme impact on emissions," says Fraser-Vatto.
Modern organic waste treatment practices can address the increasing problem of food and natural resource waste. Griffin closes the loop by producing fresh soil compost from organic waste, which can be used as fertiliser or soil improver. The company also promotes activities in collaboration with partners around the world to accelerate solutions to the plastic waste value chain.
Nefco finances Nordic circular economy solutions
Initially, Griffin received financial support from Nopef (the Nordic Project Fund managed by Nefco) to establish operations in the waste management transformation unit for the Middle East. After they established local partnership in the United Arab Emirates, Griffin decided to apply for further financing from Nefco.
"This project is a good example of how Nefco supports green Nordic companies in their internationalisation efforts. Griffin's waste management solutions have great potential for tackling the climate crisis, as they turn waste into a valuable resource and work towards closing circular economy loops," says Auli Nikkilä, Investment Officer, Nefco.
Nefco's Green Recovery Loan Programme provides fast-track financing targeted at Nordic small and medium-sized companies that offer innovative and sustainable solutions to environmental challenges. Green recovery financing can be used for investments and business activities to support international growth outside the Nordic countries.
For further information, please contact:
Auli Nikkilä, Investment Officer, Nefco
auli.nikkila@nefco.int, +358 40 736 5871
Anni Rein, Communications Manager, Nefco
anni.rein@nefco.int, +358 40 7504740
About Griffin Refineries Oy
Griffin Refineries Oy is a Finnish circular economy company with the objective of producing value from waste through innovative waste management solutions. With its three main business areas, Griffin helps companies benefit financially and act responsibly by treating organic waste, recycling plastic and transforming waste into environmentally friendly fuel. Griffin Refineries has a team of experts in the waste management sector and offers its services to companies with large global networks.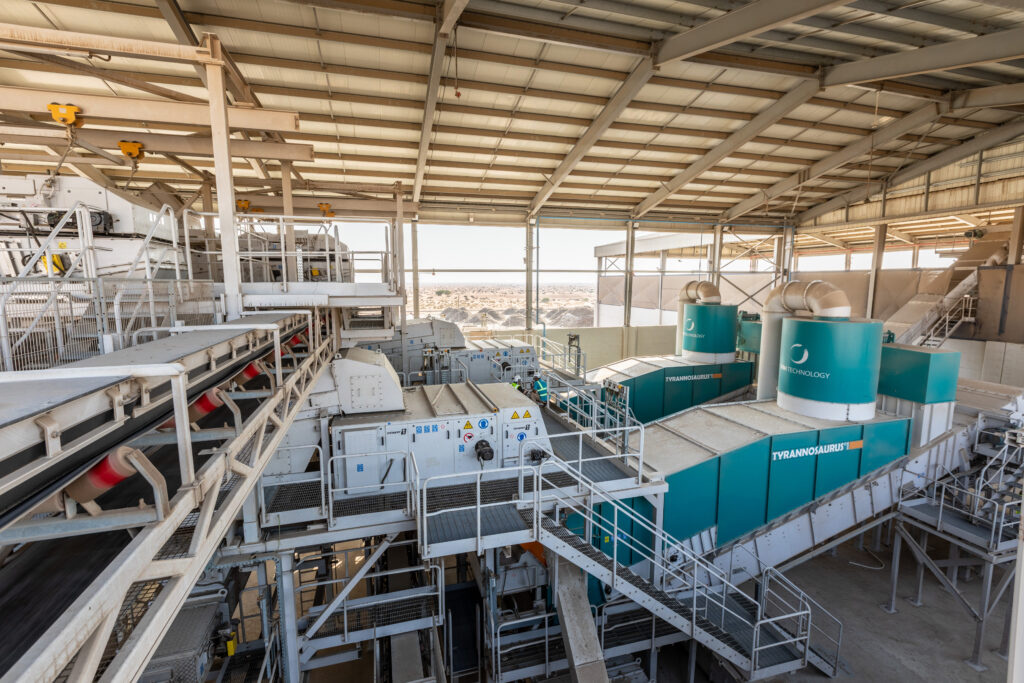 ---