05.05.2022 | News
An increasing number of small and medium-sized companies with climate or environmental solutions are seeking growth on international markets. A feasibility study is an effective way to explore different options before deciding on larger investments or market entry.
Nopef, the Nordic Project Fund, provides financial support for feasibility studies aimed at international establishments and implementation of commercial pilots and demonstrations of green solutions. The funding is intended for small and medium-sized companies (SMEs) based in the Nordic countries.
In 2021, Nopef granted funding for 37 new projects worth EUR 1.26 million. Over 40% of the approved projects were related to circular economy and sustainable business models, a sector which has attracted increasing interest among Nordic SMEs in recent years. Sustainable ocean economy, sustainable construction and green transport were also sectors of high interest, making up another 40% of the financed projects in 2021.
In addition, Nopef approved financing for six feasibility studies aimed at implementing pilots and demonstrating solutions for renewable energy, water purification, waste management and recycling, and production of green hydrogen and fuel-saving technology for the maritime sector. The demand for financing from Nopef remained relatively strong despite the pandemic.
"As a financial instrument that facilitates international growth, Nopef has already been relevant for Nordic SMEs for 40 years. It's great to see so many companies benefitting from Nopef funding and using it to scale up their green solutions outside the Nordics," said Mikael Reims, Vice President Origination, Nefco.
Nopef supports the Nordic Vision
Financed by the Nordic Council of Ministers and managed by Nefco, the Nordic Green Bank, Nopef's activities contribute to the action plans for the Nordic Vision, which strives to make the Nordics the most sustainable region in the world by 2030.
"All Nopef projects aim to accelerate the green transition and have a verified potential for environmental or climate impacts in the project countries. They also improve the competitiveness of Nordic economies and create new jobs in the Nordic region. On average, each project realised with funding from Nopef has created 10 new jobs and resulted in EUR 1 million investments and EUR 2.1 million sales," commented Reims.
At the end of the year, Nopef had 157 active projects in its portfolio. The active projects are being implemented throughout the world in 41 project countries, with the majority of projects in emerging markets. Brazil, China and India have steadily attracted several Nordic companies with Nopef projects over the years. For many companies, the United States is a promising market to explore, with some 20% of Nopef projects being carried out in the country.
Promoting Nordic collaboration
Nordic collaboration is at the core of many Nopef projects: of the applications approved for funding in 2021, half of the projects include partners from multiple Nordic countries. There are also synergies between different Nordic financing instruments: the continued collaboration with Nefco and its Green Recovery Loan Programme resulted in nine Nopef client companies receiving further financing from Nefco.
"We are delighted that several Nopef projects have led to further investments, and we would be happy to see more companies from all Nordic countries take advantage of Nopef funding. In collaboration with Nefco, we can help our clients continue their international growth," said Reims.
Read more about Nopef activities and results
Nopef Annual Review 2021
Approved Nopef projects in 2021
Green recovery instrument
For further information, please contact:
Mikael Reims, Vice President Origination, Nefco
mikael.reims@nefco.int, +358 10 6180 670
About Nopef
Nopef is an instrument that provides financing for feasibility studies aimed at demonstration, scaling and growth of Nordic green and sustainable solutions on global markets and thereby contributes to the Nordic Vision of making the Nordics the most sustainable region in the world. Since its launch in 1982, Nopef funding has supported over 3,000 Nordic small and medium-sized companies (SMEs) with a total value of EUR 112 million, resulting in 1,150 successful international establishments. Nopef is funded by the Nordic Council of Ministers and managed by Nefco. Read more on nopef.com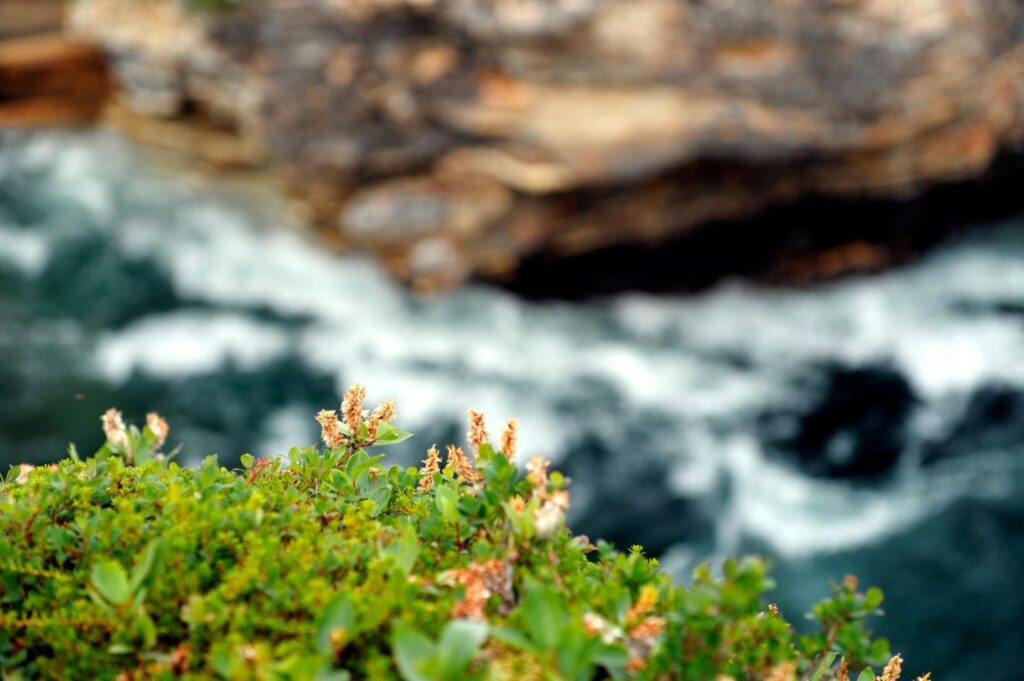 Photo: The Jokk river in Lapland, Sweden – Johannes Jansson/norden.org
---