23.12.2022 | News
Finland is supporting Nefco's Green Recovery Programme for Ukraine with a total of EUR 5 million for green reconstruction of municipal infrastructure.
The Russian invasion of Ukraine has caused significant damage to and already destroyed some 40% of the country's energy infrastructure. As a result of the war, 7.8 million Ukrainians have fled to Europe and there are 6.5 million internally displaced persons. Approximately 16 million Ukrainians need help with water, sanitation and hygiene.
Nefco's Green Recovery Programme for Ukraine provides Ukrainian municipalities with funding and technical support for projects to help alleviate the ongoing humanitarian crisis and support the country's recovery from the war towards a long-term green transition. As part of the Green Recovery Programme, Finland's funding primarily focuses on the repair, renovation and reconstruction of schools and day-care centres, housing, health services and other critical infrastructure.
"A large proportion of internally displaced persons are being housed in public buildings, so it is important to secure their water supply, heating and lighting in order to respond to people's distress," says Minister for Development Cooperation and Foreign Trade Ville Skinnari.
The Green Recovery Programme is supporting Ukraine to introduce modern and energy-efficient solutions and its transition to green. Nefco works directly with municipalities, which are playing a significant role in building Ukraine back greener and better. Activities financed by the programme include short-term repairs and longer-term restoration, rebuilding of facilities serving internally displaced people, including rehabilitation of district heating, water and wastewater infrastructure, as well as support for designing Local Green Recovery Plans.
"With the support from Finland, we can accelerate a green reconstruction and sustainable societal development in Ukraine. We are confident that together with Finland and other Nordic and international contributors, we can make a positive difference to the people, society and the environment of Ukraine," says Trond Moe, Managing Director of Nefco.
The Nefco Green Recovery Programme for Ukraine is a multi-donor programme comprising individual initiatives from various contributors to work long term towards a green recovery in Ukraine. The programme was launched in July 2022 and project preparations and implementations have already begun. The EU, Denmark, Finland, Norway and Sweden are the programme's initial contributors.
For further information, contact:
Vitaly Artyushchenko, Chief Investment Advisor, Nefco
vitaly.artyushchenko@nefco.int, tel. +358 50 911 2427
Josefin Hoviniemi, VP Communications, Nefco
josefin.hoviniemi@nefco.int, +358 50 4646995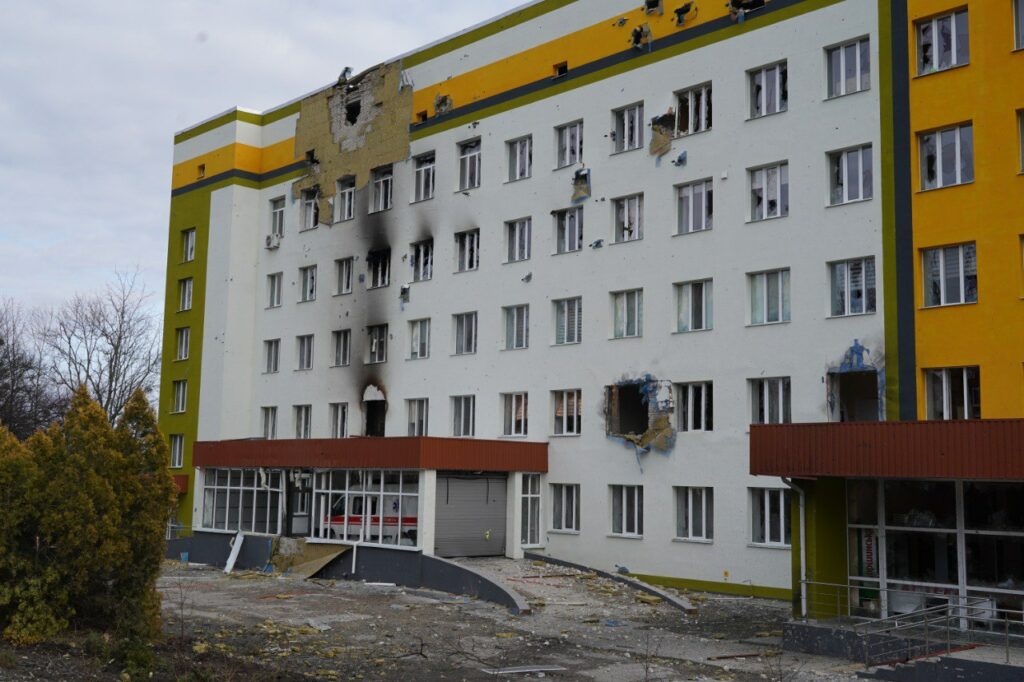 ---