Clean and affordable cooking solutions
Almost 900 million people in Sub-Saharan African countries lack access to modern and clean cooking solutions, being the only region in the world where access to clean cooking solutions has not kept pace with population growth.
The Modern Cooking Facility for Africa (MCFA) is a new groundbreaking results-based financing programme that aims to scale-up access to higher tier clean cooking solutions. Initially the MCFA will operate in following countries; the Democratic Republic of the Congo, Kenya, Mozambique, Tanzania, Zambia and Zimbabwe.
Read more about the MCFA programme on www.moderncooking.africa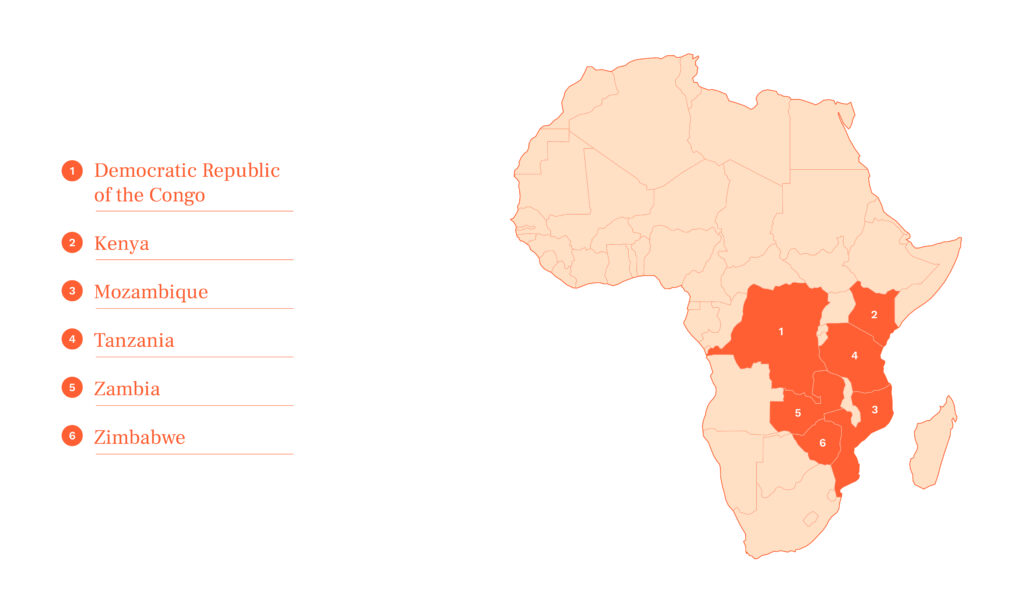 Objective
The goal of the Modern Cooking Facility for Africa is to provide over 3 million Africans with access to clean cooking solutions, improving overall health and increasing economic growth. The MCFA will do this by financially incentivising Cooking Service Providers to engage in the business of offering affordable, high quality and energy efficient clean cooking services and thereby accelerating the creation of a long-term sustainable market.
The MCFA contributes to the following Sustainable Development Goals (SDGs):
SDG 3 on good health and well-being
SDG 5 on achieving gender equality and empowering women and girls
SDG 7 on access to affordable and clean energy access
SDG 13 on climate change
SDG 15 on life on land by encouraging the use of renewable fuels and help to decrease forestation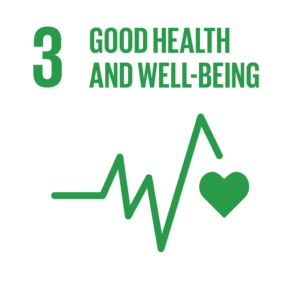 How to apply for funding
The first Call for Proposals-based funding round opened on 20 April 2022 and invites interested applicants to register and submit the applications through an online application tool.
The application process consists of two stages:
Pre-Qualification stage open from 20 April – 21 June 2022
Final application stage in autumn 2022
Selected and contracted Cooking Service Providers will receive financial support based on milestones reached.
Fore more information about the application process and eligibility criteria visit our Call for Proposals page.
Eligible entities
The following entities can apply for funding from the Modern Cooking Facility for Africa: Private entities (Cooking Service Providers), locally registered in a MCFA project country or committed to being registered prior to contract signing. The Cooking Service Provider can also establish a project consortium to include other entities.
More information on eligible entities is available here.
Supported technologies
The Modern Cooking Facility for Africa is supporting higher tier cooking solutions for urban and peri-urban customers. Electric, biogas, and bioethanol stoves that meet Tier 4-5 performance standards as well as Tier 3+ briquette and pellet stoves are the technologies that can be supported through the MCFA programme. In addition, the MCFA can support the following alternatives as fuel:
sustainably produced bioethanol
liquid biofuels
biogas
electric cooking solutions
solid sustainable biofuels, e.g. pellets and briquettes
For more information about supported technologies visit our Call for Proposals page.
Sign up for news about the MCFA programme
If you are interested to receive information about the upcoming call as well as activities under this programme, please subscribe to the MCFA newsletter below. By signing up you are agreeing to the terms laid out in our privacy policy.


Contributor
The programme is financed by Sweden and the European Union. Sweden is supporting the programme with SEK 325 million (~EUR 32.6 million) for activities in all project countries and the EU is supporting the market development for clean cooking in Zambia with EUR 12.5 million. The aim is to develop the MCFA into a multi-donor programme with Nefco as the facility manager.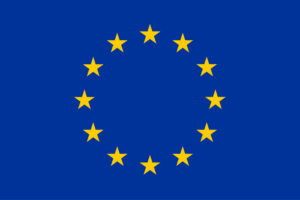 Contact the MCFA
Visit MCFA website for more information www.moderncooking.africa
For general or media enquiries, please contact the MCFA team by email: mcfa@nefco.int