The Finland Ukraine Trust Fund (FUTF) provides grant financing to promote the cooperation in the fields of energy efficiency, renewable energy and alternative types of energy sources in power and heat generation and in district heating networks.
The purpose of the Trust Fund is to promote cooperation between Finland and Ukraine and identify opportunities for projects, both consultancy services and investments, in the fields of energy efficiency, renewable energy and waste-to-energy and smart energy systems.
Contributor
The Trust Fund is financed by the Ministry for Foreign Affairs of Finland and managed by Nefco. The local coordinator is the State Agency on Energy Efficiency and Energy Saving of Ukraine (SAEE).
The focus is on following fields:
Renewable energy and waste-to-energy
Power and heat generation
District heating networks
Energy efficiency in buildings and industry
IT solutions and distribution networks
Development of partnerships in the context of multilateral development programs and projects of International Finance Institutions
Available funding
Grant funding can be provided to both public and private demonstration projects implemented by Ukrainian enterprises, preferably by small and medium-sized enterprises, or for technical assistance. Funds are available for disbursement until the end of 2021. Note! All current available funds have been allocated to projects per end of October 2020, so the Fund is not accepting new applications for the time being.
There are blending opportunities of the grant with Nefco's other financing tools. Funds can be used exclusively to activities that meet the Official Development Assistance is the government aid that promotes and specifically targets the economic development and welfare of developing countries. The Development Assistance Committee adopted ODA as the "gold standard" of foreign aid in 1969 and it remains the main source of financing for development aid.ODA criteria set up by the Organisation for Economic Co-operation and Development, an intergovernmental economic organisation with 36 member countries, founded in 1961 to stimulate economic progress and world trade with the ultimate goal to shape policies that foster prosperity, equality, opportunity and well-being for all.OECD Development Assistance Committee (Development Assistance Committee, the committee of the OECD which deals with development co-operation matters. Currently there are 30 members of the DAC.DAC).
Project owner's own contribution is required, however technical assistance, such as e.g. consulting and software, can be supported with a grant up to 100 per cent of the cost.
Contribution to the UN Sustainable Development Goals
The Trust Fund supports improvements in infrastructure and living standards, and ensures environmental sustainability and energy security, so all consumers, including vulnerable groups, could have access to affordable, reliable and modern energy services. Projects financed by the Finland Ukraine Trust Fund also contribute to the following UN Sustainable Development Goals: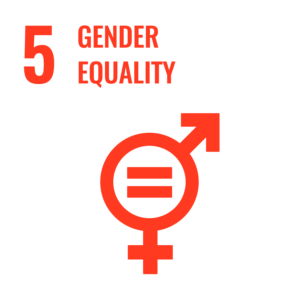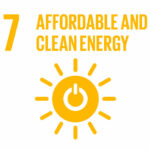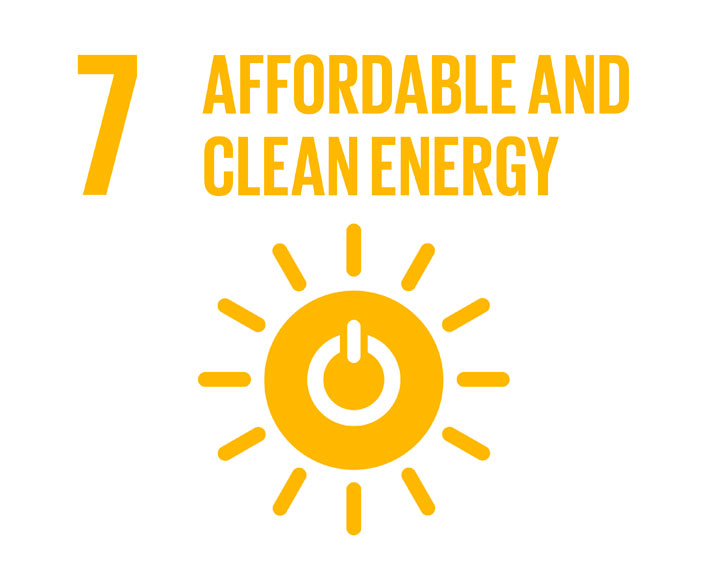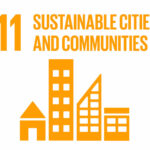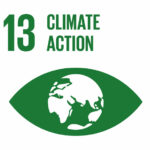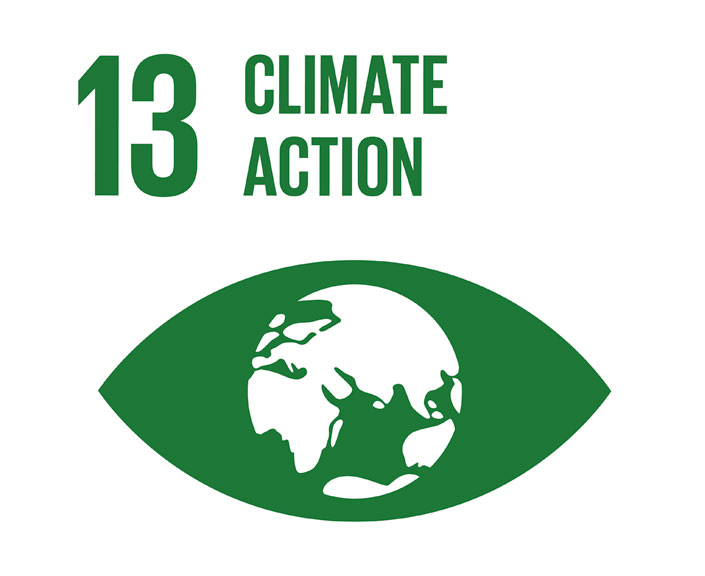 Demonstration projects
Grant support may be extended to demonstrative projects, if the projects are transformative, innovative and introducing new technologies at the local market; and the partner commits itself to the project with either monetary or in kind contribution. In addition demonstrative projects shall:
benefit not only locally but nationally
be innovative and replicable
build on well-known and proven technology
increase energy efficiency on system, sub-system or component levels
be environmentally sustainable
be cost efficient and financially sustainable after grant support
be examples of best practices and best available technologies (BAT)
Technical assistance
Funding for Technical Assistance (TA), also free standing, can be provided to different kind of projects including software services, legislation support and creation of funding instruments, knowhow, renewables, waste incineration etc. Funding can also be granted for expert services to support SAEE. Specifically, Projects eligible for funding of TA and consultancy projects have to:
benefit not only locally but nationally
be transformative, demonstrative and innovative
increase investor confidence in energy sector
support ratification of clean energy policies
Procurement
Procurement is to be tied to Finnish content, meaning that each project must have a Finnish interest in the form of consulting, supplies or investment. The level of the Finnish content is at least 30% of the total value of the project. The consultants selected shall be mainly firms registered in Finland. Procurement related to the activities to be funded shall be carried out in accordance with Nefco Procurement Guidelines of 12 December 2013.
Application process
Note! All current available funds have been allocated to projects per end of October 2020, so the Fund is not accepting new applications for the time being.
Available funding from the Trust Fund is based on proposals received from interested applicants, which are further assessed by the Evaluation and Monitoring Committee of the Trust Fund and approved by Nefco's Investment Committee followed by a no-objection approval by the Ministry for Foreign Affairs of Finland. To apply for funding from the Trust Fund, please fill in the Application Form. The Word file of the Application Form is available upon request from the Coordination and Management Consultant below. Please note that completed applications forms shall be submitted in an electronic form to finland.trustfund.proposals@gmail.com.
More information
For information about the Trust Fund, please contact the Coordination and Management Consultant:
Project Director, Jarkko Olkinuora (Finland): jarkko.olkinuora@elomatic.com, Tel. +358 40 0805056
Team Leader, Andrew Levkonyuk (Ukraine): andrew@u-t-a.co.uk, Tel. +380 97 6405390