Over its 30-year journey, Nefco has developed its own procedures for environmental and social assessments, project management and monitoring as well as financial and integrity due diligence. The green impacts of a project are assessed in broad terms and also consider social and gender aspects.
All these elements are integrated into the investment process. In addition to our own funds, we manage trust funds and implement projects on behalf of various donors, which may have different environmental priorities and goals. In principle, we use the same methodology for these funds whenever applicable.
We evaluate project proposals to verify that they will have direct or indirect positive green impacts and cooperate with clients to improve their sustainability practices and capacities.
During project implementation, clients shall report on the impacts of their project on a yearly basis. We also expect clients to cooperate with us once a loan has been fully repaid or the agreement exited. Annual and final monitoring allow us to track the operational performance of projects and reflect on lessons learned together with clients.
We do this to ensure:
projects generate substantial positive environmental impacts and contribute to and accelerate the green transition
potential environmental and other sustainability risks are sufficiently well considered and appropriately mitigated
clients work strategically and formally to anchor sustainability in their business plans and daily operations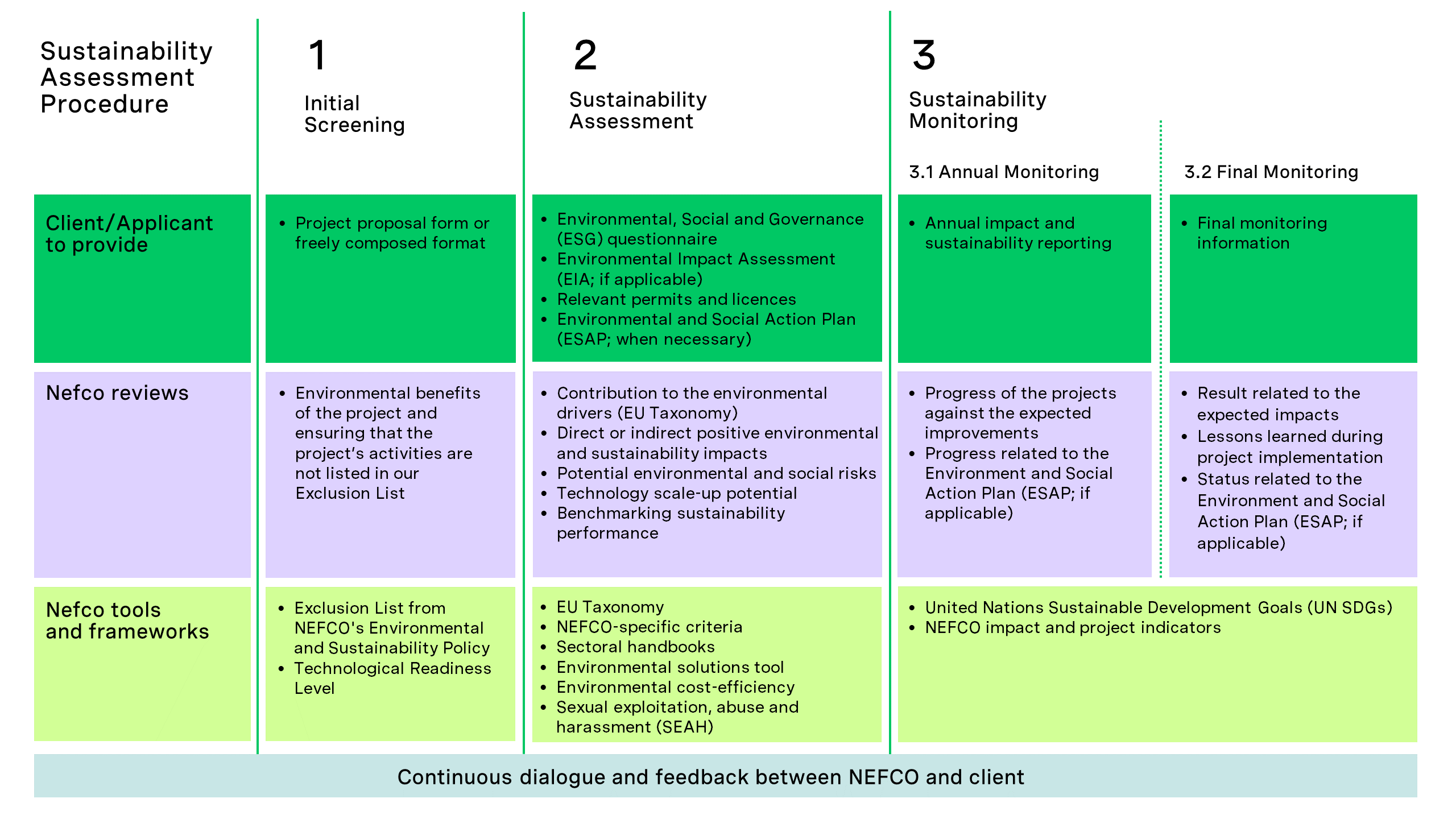 How to get more information
For further enquiries, please contact our environmental and sustainability experts.
Contacts

Anja Nystén
Director, Environment and Sustainability

Katariina Vartiainen
Senior Manager, Environment and Sustainability

Joakim Adolfsson
Environmental & Sustainability Analyst