27.08.2013 | News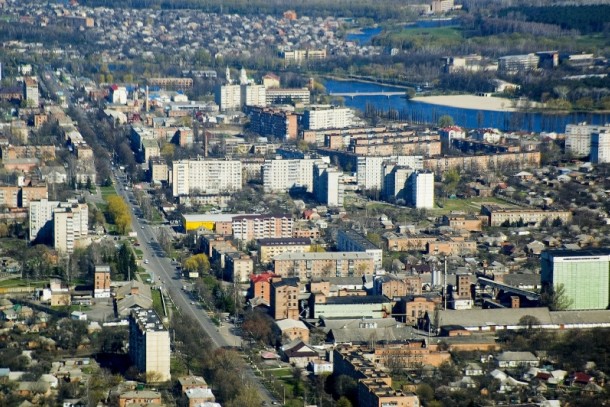 The Ukrainian city of Myrhorod and NEFCO have signed a loan agreement to improve energy efficiency in the municipality. The city of Myrhorod is located some 250 kilometres Southeast of Kyiv, the Ukrainian capital.
As part of the programme, educational institutions, such as upper secondary schools, will be refurbished in order to reduce energy consumption and generate savings. The refurbishment measures will include the installation of metering equipment, more efficient pipeline insulation as well as the replacement of lamps, doors and windows. Individual heating units will also be installed in the heating system to ensure automatic regulation of the heat load.
All in all, the modernisation measures will benefit over 1,200 people in elementary and higher level educational institutions.
The refurbishment project is expected to reduce electricity consumption by 32,000 kWh and gas consumption by over 41,800 cubic metres per year, which will translate to annual carbon dioxide emission reductions of around 105 tonnes. The municipality will, in turn, save close to UAH 330,000 as a result of reduced heat and electricity consumption.
"We are witnessing a steady flow of new project applications from Ukrainian municipalities, which would like to invest in energy efficiency. At the moment, we have over 40 new application proposals from local municipalities", says NEFCO's Chief Investment Adviser Julia Shevchuk
NEFCO's Facility for Energy Saving Credits is a loan programme, which provides funds to finance energy saving measures in municipally owned buildings such as schools, day-care centres, hospitals and sports facilities. At the moment, the Facility only provides loans to Russian and Ukrainian local authorities and publicly owned companies.
Under the terms of the facility, NEFCO can finance, in local currency, up to 90 per cent or EUR 400,000 of the investment costs of any project being financed under the credit programme.
NEFCO has 125 projects in the Ukrainian pipeline, and has, so far, approved seven energy efficiency loans for municipalities.
Read the article above in Russian
Learn more about the Facility for Energy Saving Credits
Read our newly updated brochure on the Facility for Energy Saving Credits
Find out more about a similar project in Ukraine
---