27.12.2012 | News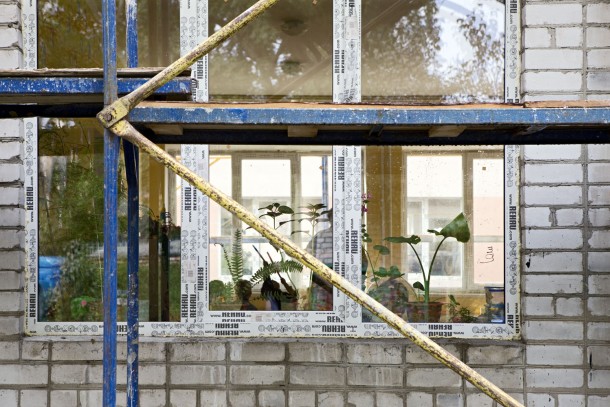 The city of Konotop in Ukraine and NEFCO have signed a loan agreement to improve energy efficiency in the city's health care and educational institutions. Located 244 kilometres north-east of Kyiv, Konotop has around 93,000 inhabitants.
The energy efficiency measures include the installation of new boilers and radiators as well as automatic heat regulators. Thermal insulation will also be improved through the replacement of windows and doors and the installation of heat resistant screens. Pipes will also be insulated.
All in all, ten institutions will benefit from the project, which is expected to generate annual net savings amounting to UAH 324,000, as a result of the planned energy efficiency measures at pre-schools, secondary schools and health care institutions such as policlinics and the regional hospital. One major benefit of these savings is that the municipality will be able to pay back its loan from NEFCO's Facility for Energy Saving Credits in less than four years.
The environmental benefits emanating from the project include reduced consumption of thermal energy and gas, which translates into reduced emissions of carbon dioxide and nitrogen oxides.
"We are experiencing a steady flow of project inquiries and currently we have 13 new municipal energy saving projects in our Ukrainian project portfolio", says Julia Shevchuk, NEFCO's Chief Investment Adviser in Kyiv.
NEFCO's Facility for Energy Saving Credits is a loan programme, which primarily provides small scale loans to finance energy saving measures in municipally owned buildings such as schools, day-care centres, hospitals and sports facilities. At the moment, the facility only provides loans to Russian and Ukrainian local authorities and municipal companies.
The overall objective of the facility is to promote emissions reductions via reduced energy consumption, and the environmental monitoring process is mainly targeted towards the release of carbon dioxide, nitrogen and sulphur oxides and volatile organic compounds.
Under the terms of the facility, NEFCO may finance, in local currency, up to 90 per cent or EUR 400,000 of the investment costs of any project being financed under the credit programme. The repayment of the loan is directly linked to the savings of the investment with a maximum repayment period of 5 years. The corporation's Facility for Energy Saving Credits currently has access to funds totalling EUR 12.4 million.
Find Konotop on the map
Learn more about the Facility for Energy Saving Credits
Read our brochure on the ESC Facility
Read more about another Ukrainian project financed by the ESC Facility
---