17.12.2009 | News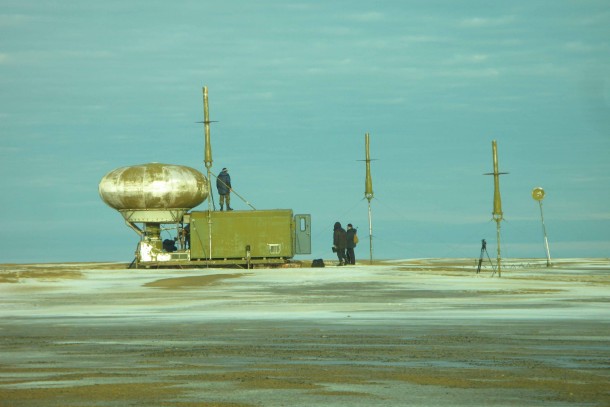 Nancy Sutley, Chair of the White House Council on Environmental Quality, announced on Thursday the U.S. Administration's intention to commit $5 million towards international cooperation to reduce black carbon emissions in and around the Arctic. The initiative has been prepared by the U.S. Department of State.
Science shows that the emissions of black carbon play a significant role in warming the Arctic and accelerating ice melt.
Black carbon, or soot, is composed of fine particles that are produced from the incomplete combustion of diesel fuel, wood, crop waste and other biomass, oil, refuse, and, in some cases, coal. Black carbon pollution has well known and significant adverse impacts on human health.
Strong evidence indicates that black carbon contributes to climate change by warming the atmosphere and by darkening the surface of snow and ice, speeding melting. Recent studies have suggested that black carbon may be responsible for 30-50 percent of observed warming in the Arctic. Unlike long-lived greenhouse gases such as carbon dioxide, black carbon's warming effects are short-lived, and therefore reductions in emissions will help mitigate Arctic warming in the near term.
In launching the new initiative, Chair Sutley cited the 2009 Tromsø Declaration of the Arctic Council, in which the eight member nations recognized that black carbon and other "short-lived climate forcers," including methane and tropospheric ozone, may pose a particular threat to the Arctic, and that reducing these forcers has "the potential to slow the rate of Arctic snow, sea ice and sheet ice melting in the near-term." The Arctic Council further decided "to establish a task force on short-lived climate forcers to identify existing and new measures to reduce emissions of these forcers and recommend further immediate actions that can be taken."
In this vein, Chair Sutley said that she is encouraged that Norway and Sweden have already expressed interest in participating in the context of Arctic Council cooperation. According to the U.S. Administration, NEFCO could possibly contribute and co-finance development and implementation of appropriate energy efficiency, clean technology, and transportation related projects.
The initiative is expected to focus on the following sources of black carbon: on-road and non-road diesel engines, including those used for port operations, older district heating and industrial facilities, and agricultural and forest fires.
Find out more about U.S. climate policy
Learn more about the White House Council on Environmental Quality
Learn more about the Arctic Council
Read more about NASA's research on black carbon
---