21.11.2017 | News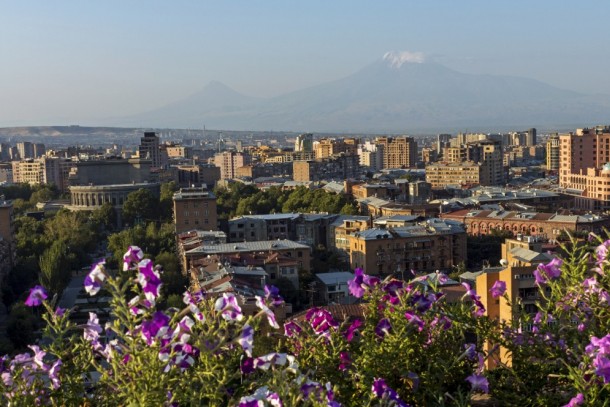 The framework agreement between NEFCO and the Government of the Republic of Armenia, signed in November last year, has entered into force following the ratification of the framework agreement by the parliament in Armenia. This means that NEFCO's status as an international financial institution is acknowledged in the country.
The framework agreement will enable NEFCO to finance new environmental projects in Armenia. In the starting phase, the project portfolio will mainly include energy efficiency and renewable energy projects.
"We hope to be able to finance a range of environmental projects both in the public and the private sector in the coming years in Armenia and to contribute to sustainable growth in the country," says NEFCO's Managing Director Magnus Rystedt.
NEFCO's operations in Armenia and its neighbouring countries are aligned with the objectives of the Eastern Europe Energy Efficiency and Environment Partnership (E5P). For example, NEFCO has co-financed several E5P-initiated projects in Ukraine in recent years as well as commenced project financing in Georgia.
The new mandate enables NEFCO to invest in a wide range of countries, but currently the investment operations focus on project financing in Eastern Europe.
Footnote:
The Eastern Europe Energy Efficiency and Environment Partnership (E5P) is a €180 million multi-donor fund managed by the EBRD and designed to promote energy-efficiency investments in Armenia and other Eastern European countries. The fund was established under an initiative of the Swedish government during its presidency of the European Union (EU) in 2009. E5P complements energy-efficiency loans provided by financial institutions including the European Bank for Reconstruction and Development, the European Investment Bank, KfW, NEFCO and the World Bank Group. Contributors to E5P are the EU and the US, as well as Denmark, Estonia, Finland, Germany, Iceland, Ireland, Latvia, Lithuania, Norway, Poland, the Slovak Republic, Sweden, Switzerland and Armenia.
---