11.03.2014 | News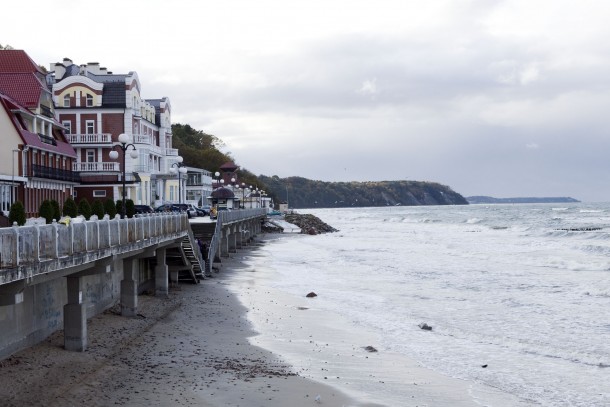 The Swedish International Development Co-operation Agency (Sida) has allocated an additional SEK 30 million to NEFCO to facilitate environmental projects in Russia. The replenishment that took place at the end of last year is earmarked for a trust fund which was originally set up by Sida and NEFCO in 2008.
The purpose of the fund is to support the identification, preparation and implementation of environmental projects in Northwest Russia. The main priorities of the trust fund are projects that relate to the Baltic Sea Action Plan (BSAP) or the Northern Dimension Environmental Partnership's activities.
"We are very happy about Sida's contribution since it will enable us to speed up and remove bottlenecks in project preparation and implementation. We hope to be able to roll out new environmental projects with the help of this replenishment", says NEFCO's Senior Adviser Johan Willert.
The trust fund has previously supported the preparation of wastewater projects in the Kaliningrad Region of Russia, among other things. For example, the project of upgrading the wastewater treatment plant in Zelenogradsk was partly prepared with financial support from Sida. The trust fund has also financed project preparation and implementation of upgrading the wastewater treatment plant in Petrozavodsk, Karelia and projects in the Leningrad and Novgorod regions of Northwest Russia. Through a separate financing window of the Trust Fund, financial support can also be channelled to back up the environmental priorities of the Barents Euro-Arctic Council.
Sida is a government agency working on behalf of the Swedish parliament and government. Sida's mission in Russia is focused on environmental efforts in the Baltic Sea region and efforts for democracy and human rights, primarily in Northwest Russia and the North Caucasus. Sida has over 700 employees located in three offices in Sweden as well as abroad in the countries of co-operation.
Learn more about Sida
Read more about NEFCO's and Sida's joint project in the Kaliningrad Region
---