28.05.2010 | Insight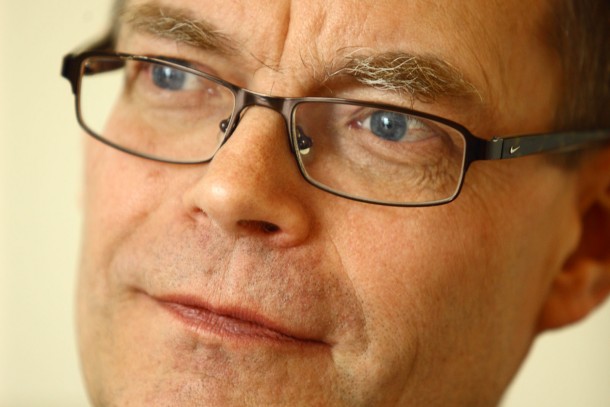 During rush hours, Moscow's streets are often converted into parking lots. One of our hosts told us how it took him two hours to cover the 10 kilometres from his office to home in congested traffic on a sunny, stifling afternoon last spring. What would Moscow be without its public transport system?
The underground and buses offer a lifeline amid the jam-packed chaos of traffic in which around 14 million residents struggle to find the fastest way to work, home or school.
However, we had an easy time as we headed for Scania's offices on Ulitsa Obrucheva. The impending Victory Day on Sunday 9 May offered an extended weekend, a signal for many of Moscow's residents to flee to their dachas leaving, albeit briefly, less congestion in the underground and fewer traffic jams in their wake.
General Director Hans Tardell greets us in Scania's offices adorned with light-coloured wood panelling and a Scandinavian-style interior.
"A couple of years ago we signed an agreement with Autoline, Moscow's biggest public transport operator, to replace the company's minibuses with more environment-friendly buses supplied by Scania," says Tardell.
The joint programme involved a total of 175 Scania buses that replaced around 875 petrol-driven minibuses. NEFCO financed the purchase of 27 Scania buses to reduce the emissions of sulphur oxides, carbon dioxide, carbon oxide and volatile organic compounds (VOCs). For example, carbon dioxide emissions decreased by around 2,000 tonnes per year in the part of the project funded by NEFCO.
Less than 10 per cent of the bus services in Moscow have been privatised, which limits Scania's opportunities to expand its operations and take over more bus routes in the city. Additionally, bus companies have been hard-hit by the recession. For the past two years, Autoline has not bought any new buses.
"However, we see opportunities for new projects – in waste management, for example. So far we've delivered fuel-efficient garbage trucks to Sochi, St. Petersburg and Yekaterinburg. But if we are to promote the sorting and recycling of wastes, we'll need support from municipal councils and external financiers," maintains Tardell.
"We're also looking into the possibilities of focusing on the sales of buses powered by natural gas. After all, there is huge potential for such projects here in Russia," he adds.
Scania employs close to 500 people in Russia. A fair number of them work at the company's St. Petersburg factory that has so far manufactured around 1,000 buses for the Russian market. In addition, the factory started manufacturing lorries this year. Production is carried out in accordance with the same environmental criteria as elsewhere in the world.
Thanks to local production, Scania is a well-known brand and its hard-working sales force has succeeded in securing a 23 per cent share of the market for western makes sold in Russia. But then, Scania has had a lot of time on its hands to achieve this position: the company's first lorry delivery to Russia took place one hundred years ago. The lorry sold to St. Petersburg in 1910 was used to maintain the city's tram lines that are still in operation today.
---