24.05.2012 | News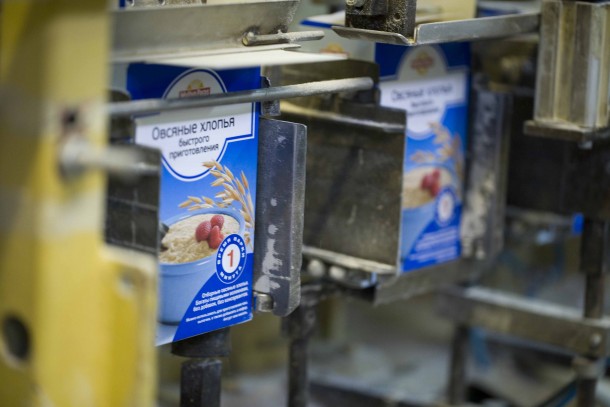 NEFCO, together with the Finnish development finance company, Finnfund, and Nordea Bank, are financing the construction of Myllyn Paras' new milling and cereal production facilities in Russia.
Finnfund and Myllyn Paras' parent company have signed an agreement in which the former will acquire a third of the shares in Myllyn Paras' subsidiary company in Russia. NEFCO, for its part, will chip in with a EUR 3 million loan to Myllyn Paras for its cereal farming operations in the Kursk region of Russia, where it is growing grain on some 3,500 hectares. By growing and milling grain in Russia, Myllyn Paras wants to ensure efficient production and delivery, which will not overload the environment.
Last week, representatives from NEFCO and Finnfund paid a visit to the milling factory, which is being built in Domodedovo, close to Moscow. The delegation also visited Kursk to inspect grain growing operations.
"This project is about producing environmentally sustainable, healthy and safe food for the Russian market. As financiers, we appreciate the fact that this project is in the hands of a reliable and competent organization", says Finnfund's Finance Manager, Paula Sundberg.
"The project has proceeded according to schedule. Spring sowing has been completed, and the silos will be ready for the harvest. We hope that the no-till farming method, which has been adopted by Myllyn Paras and reduces erosion as well as the flow of nutrients into the surrounding waterways, will be widely adopted throughout Russia", says NEFCO's Vice President, Kari Homanen.
According to NEFCO's calculations, the no-till agricultural technique used by Myllyn Paras Oy in Kursk is forecast to annually reduce phosphorus and nitrogen emissions by 93.9 and 141 tonnes, respectively. Use of pesticides will be minimized by crop rotation, and by producing cereals in Russia, Myllyn Paras will reduce transport costs and emissions of carbon dioxide by some 307 tonnes a year.
"Finnfund's and NEFCO's financial contributions to this project, managed by our relatively small company, have made a big difference. NEFCO's loan will be disbursed in roubles, and this will balance our loan portfolio and lower the risks of currency fluctuations", says Myllyn Paras' Managing Director, Pekka Savela.
Final touches to the Domodedovo mill will be completed next spring, and the first cereal crop from Kursk cultivation site will be harvested in July this year.
Read our press release in Finnish
Read the article above in Russian
---