24.08.2015 | News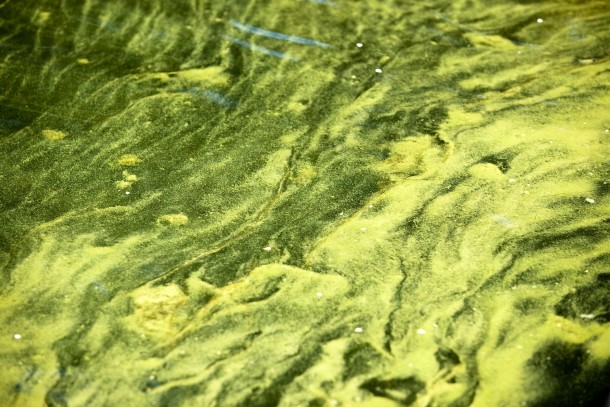 A pilot project aimed at restoring lake Barnarpasjön in the vicinity of Jönköping, Sweden has almost doubled the oxygen levels and reduced eutrophication after the project was initiated two years ago. The project focuses on thin layer dredging and the removal of eutrophicated organic matter from the bottom sediments.
"The equipment used is fairly cheap and user friendly. It can easily be managed by 3-4 persons. We are vacuum cleaning up to 250 litres of sludge per minute and will soon be using the sludge both for biogas production, as well as for fertiliser in agriculture and forestry", says Project Manager Bengt Simonsson from TechMarket.
Before the project, lake Barnarpasjön suffered from severe eutrophication due to uncontrolled run-off of nutrients from surrounding fields and fertilised forests. For several decades, the lake has suffered from toxic algal blooms and cyanobacteria, which in turn scared off the local swimmers. Moreover, the fish stocks were limited to the upper metre of oxygenated water due to the ecological downturn. Now, after the restoration, lake Barnarpasjön is more attractive for the local population for swimming and fishing again.
"By restoring eutrophicated lakes, we can reduce discharges of phosphorus into the Baltic Sea at a cost that on average is 3,000 times cheaper than investing the money in further upgrades of municipal wastewater treatment plants here in Sweden," says Bengt Simonsson.
According to estimates done by Simonsson's research team, the Swedish lakes Roxen and Glan for example are causing nutrient leakages of up to 30 tonnes of phosphorus annually. This corresponds to the annual passthrough of wastewater from 275,000 summerhouses. Similar bottom dredging could also be carried out in these lakes, provided there's political and financial support for such measures.
The pilot project in lake Barnarpasjön has been partly financed by the Baltic Sea Action Plan Fund that is managed by NEFCO and the Nordic Investment Bank. The project serves as a validation of a test rig for retrieval of sediments from the oxygen-free areas of the Baltic Sea.
Find lake Barnarpasjön on the map
Read our newly published brochure on the BSAP Fund
Learn more about the BSAP Fund
Learn more about NEFCO's Investment Fund
---