31.01.2011 | News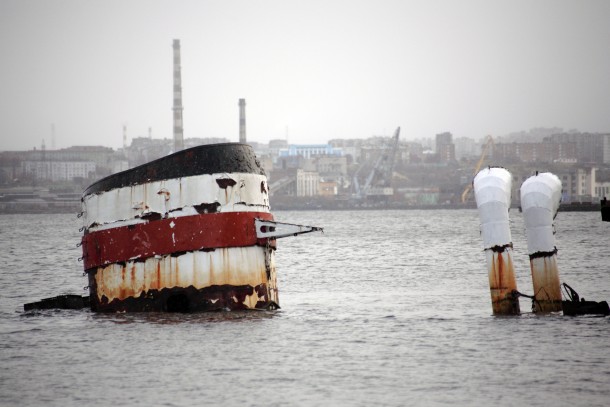 NEFCO, in cooperation with NPA-Arctic, and via the Barents Hot Spot Facility (BHSF) has funded a pilot project, which was intended to assess and evaluate the current status of oil transportation in the Russian Arctic.
The project, which has been carried out by OOO Rambøll Barents, included an analysis of the main shipping routes, identification of the most hazardous areas and the types and quantities of oil transported as well as predictions of the likely consequences of oil spills. The project also evaluated the national ability and readiness to respond to an Arctic oil spill.
The Russian Arctic region is home to a million people and a unique eco system, which includes polar bears, walruses and beluga whales. The presence of oil and the concomitant danger from spills and other environmental accidents poses a serious threat to this biodiversity. The United Nations Environmental Programme (UNEP) and Russia have, in co-operation with other Arctic nations and international organizations, established a National Plan of Action for the protection of the marine environment from anthropogenic pollution in the Russian Arctic (NPA-Arctic).
The recommendations from the results of the project have been useful in developing measures to enhance the Russian national oil spill response system and ensure a satisfactory level of preparedness to cope with an Arctic spill.
Besides enhancing the Russian national oil spill response system, BHSF has also funded investigations to determine the cause of oil spills in Arctic "hot spots" such as the village of Mezen, which is situated next to the river of the same name in the Archangel region. BHSF will also support a mapping project of all oil-polluted sites in the region.
The Arctic Monitoring and Assessment Programme (AMAP), has identified a number of ecologically vulnerable spots, which have been contaminated by oil spills in the Russian Barents Region. Some of these environmental "hot spots" are former Soviet military installations. Franz Josef Land is one such example, where NEFCO and NPA-Arctic have supported the inventory and development of clean-up programmes in exceptionally harsh and sensitive Arctic conditions. The contaminated sites are contained in a NEFCO-funded report from 2003, which lists 42 environmental "hot spots" in the region.
The Barents Hot Spots Facility (BHSF) is managed by NEFCO on behalf of the governments of Finland, Iceland, Norway and Sweden. The Facility's main task is to provide grants to finance technical assistance, typically key pre-feasibility and feasibility studies, business and financing plans as well as environmental impact assessments.
BHSF has assets worth EUR 5 million and, so far, over 50 projects and other activities have been approved for allocations from the facility.
Learn more about the Barents Hot Spots Facility
Read more about the NPA Arctic project
Learn more about the Arctic Council
Learn more about AMAP
Read more about the clean up of Franz Josef Land
Read more about NEFCO's attempts to prevent oil spills
---