23.01.2015 | News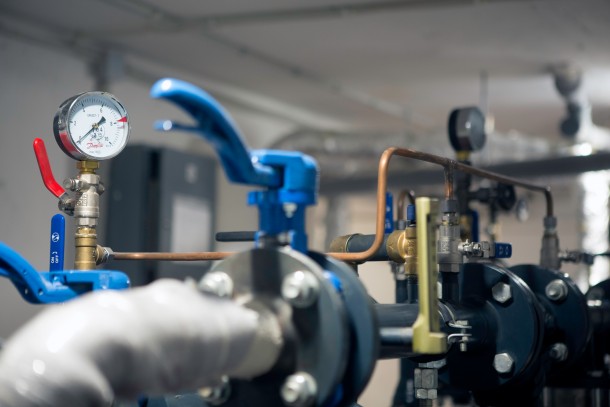 The city of Poltava in eastern Ukraine and NEFCO have signed a loan agreement aimed at upgrading the city's district heating system. The demonstration project will enable the renovation of a boiler plant with fully automated gas boilers.
Moreover, the project comprises the installation of ten individual heat substations as well as the introduction of pre-insulated piping connecting the substations to the boiler plant.
The overall cost for the project is EUR 553,000 and the investment is financed by the municipally-owned company Poltavateploenergo, DemoUkrainaDH and NEFCO. DemoUkrainaDH is a funding programme established by NEFCO in co-operation with the Ministry of Regional Development, Construction and Municipal Economy of Ukraine. The programme, which is supported by Sweden and the Eastern Europe Energy Efficiency and Environment Partnership (E5P), combines grant funding provided by the Swedish International Development Cooperation Agency (Sida) with loans from NEFCO. Six projects are currently being implemented under the DemoUkrainaDH Facility.
The investment package and the planned measures are expected to reduce gas consumption by around 220,000 cubic metres and cut heat energy consumption by around 2,060 megawatt hours annually. Consequently, the city will be able to cut its carbon dioxide emissions by approximately 415 tonnes a year. Moreover, the project will also generate financial savings for the municipality by around EUR 55,000 per year thanks to reduced energy consumption.
Poltava has an iconic brand value in the Nordic countries due to historic events that took place in the city in the 18th century. The Swedish forces lost against Peter the Great's army on 27 June 1709 in the Battle of Poltava during the Great Northern War. It is widely assumed that Sweden's decline as a great power started from the defeat in Poltava. Now, 300 years later, Ukraine and Sweden are working together to improve energy security and decrease the emissions of greenhouse gases in Poltava.
Learn more about the funding facility DemoUkrainaDH
Learn more about Sida
Read more about NEFCO's Investment Fund
---