30.08.2010 | News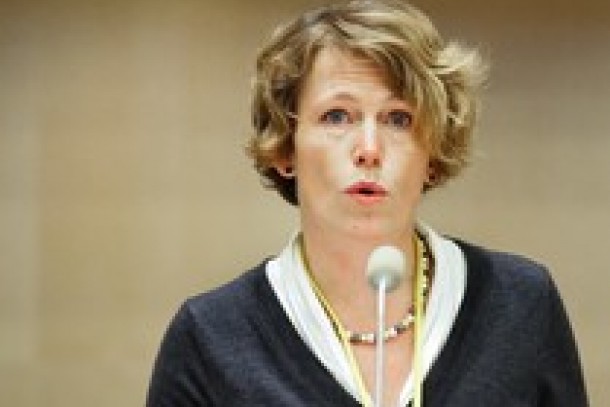 The Chair of the Baltic Sea Parliamentary Conference, MP Christina Gestrin from Finland, urges all countries bordering the Baltic Sea to have their national action plans for the marine environment ready by the beginning of 2011.
The demand was put forward at the Baltic Sea Parliamentary Conference in Mariehamn, Åland on Monday.
Gestrin referred to the Baltic Sea Action Plan (BSAP), which was adopted in 2007 by environmental ministers and senior government officials from Estonia, Finland, Germany, Latvia, Lithuania, Poland, Russia, Sweden and the EU in Krakow, Poland. The plan aims at reducing pollution and restoring the ecological balance of the Baltic Sea by 2021. Denmark became a signatory to the agreement in 2008.
In practice, the BSAP aims at reducing the release of phosphorus and nitrogen by some 15,000 and 133,000 tonnes, respectively. To achieve these targets, coastal countries must develop national plans and implement specified pollution reduction measures.
"All those countries which had not drawn up national action plans by the ministerial meeting in 2010 must have them in place by early 2011 at the latest. The countries must commit to the agreed actions and schedules. Duplication of effort should be avoided and more co-operation between authorities in different countries is needed," said Chairperson Christina Gestrin.
Gestrin also mentioned the BSAP Fund managed jointly by NEFCO and NIB.
"The fund for technical assistance to BSAP-related projects, launched by the Nordic Investment Bank and the Nordic Environment Finance Corporation, must be supported by all countries and measures should be implemented soon", said Gestrin
The implementation of the Baltic Sea Action Plan (BSAP) is monitored by the Helsinki Commission or HELCOM, an inter-governmental organ that works to curb pollution and maintain the ecological balance of the Baltic Sea.
Read more about the Baltic Sea Parliamentary Conference
Read Gestrin's speech in detail
Learn more about the Helsinki Commission
Learn more about the BSAP Fund
---