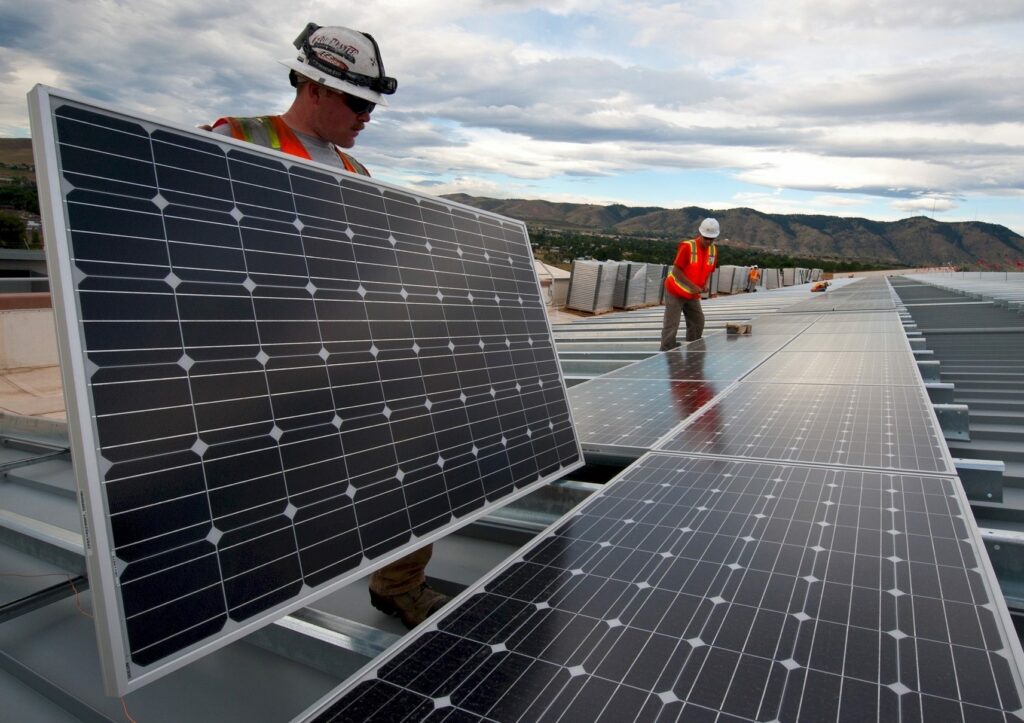 NEFCO is co-financing the construction of a 9 MWp solar power plant close to Brovary in the Kyiv region. This is the first solar power project to be implemented in Ukraine by the Norwegian solar power developer Norsk Solar AS.
The solar plant is located in the village of Semypolky and will be constructed on a total land area of 12.6 hectares. Norsk Solar AS is the main sponsor of the new plant and is working together with its partners Pro-Energy LLC and Windforce Ltd.
The plant will be constructed and operated under management of Norsk Solar AS, and it is expected that the plant will start to deliver to the grid at the end of 2019. Once the plant is in production, it will deliver 11,000 MWh annually. The renewable energy provided will ensure annual emission reductions of about 8,600 tonnes of CO2.
NEFCO has signed a EUR 4.35 million loan agreement and, in addition, the co-owners will contribute equity financing to the project in the total amount of EUR 4.35 million.
The project owner and majority equity contributor, Norsk Solar AS, is part of the Norsk Vind group, with a total of 860 MW of commissioned renewable projects.This is the second solar power project for Norsk Solar AS, after Gharo Solar 50 MWp power project in Pakistan reached its financial close earlier this year.
"We are happy to be able to join forces with NEFCO to construct this solar power plant in Ukraine. We estimate that it will provide more than 5,000 households with renewable energy over the next few decades. At Norsk Solar, our mission is to finance, build and operate solar parks globally and to work towards a cleaner and more sustainable future", says Øyvind Vesterdal, CEO at Norsk Solar AS.
"As a Nordic international financial institution with long experience of investing in Ukraine we are very pleased to be facilitating a Norwegian company, Norsk Solar, to invest in Ukraine and participate in the construction of its first solar power plant in the country", says Amund Beitnes, Senior Investment Manager at NEFCO.
NEFCO has long experience of financing renewable energy projects in Ukraine and this is the fifth solar power project to be constructed with NEFCO financing in the country.
For further information, please contact:
Amund Beitnes, Senior Investment Manager, NEFCO
amund.beitnes@nefco.fi, Tel. +358 10 618 0658
Øyvind Vesterdal, CEO, Norsk Solar AS
ov@norsksolar.com, Tel. +47 900 70 126
About Norsk Solar
Norsk Solar AS is a Norwegian developer of solar power plants with a long-term Build-Own-Operate strategy. The company is a subsidiary of the NV group, owned by Norsk Vind (NV), established in 1996. NV is Norway's largest private wind power producer, and an important contributor of renewable energy. The NV group has several technology and energy companies in its portfolio, maintaining a disciplined focus on creating sustainable, ethical and clean energy for the future. Read more at www.norsksolar.com
Photo: Norsk Solar AS