13.06.2018 | News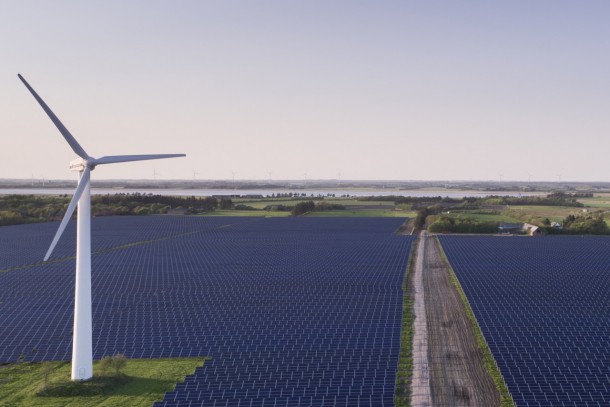 The Danish company Better Energy A/S and NEFCO have signed a loan agreement for the first phase of the construction of a 19 MW solar park in Western Ukraine. The total investment for the project is EUR 6.6 million.
The new solar power plant will be constructed in the southern part of Zhytomir oblast, east of Berdychiv and the aim is to start producing green electricity for the Ukrainian grid already during 2018. Initially, the 6.4 MW solar plant will consist of some 19,700 separate solar panels. The aim is, however, to expand the Berdychiv solar plant to a 19 MW plant by the end of 2018.
NEFCO and Better Energy A/S will each invest EUR 3.3 million in the project. The solar plant is expected to produce 6,660 MWh of green electricity per year, providing more than 1,000 homes with green electricity. This will reduce CO2 emissions originating in electricity production in Ukraine by approx. 5,500 tonnes annually.
"Our ambition is to make affordable solar energy for the benefit of the Ukrainian people and energy consumers. The successful implementation of this pilot project will open up the potential for many more investments in Ukraine and the Zhytomyr Region, and bring long-term prosperity and clean energy," says Mark Augustenborg Ødum, Executive Vice President, Markets & Project Finance at Better Energy.
"We are very pleased to be able to cooperate with Better Energy in Ukraine, as the Danish company has a broad experience of both financing and constructing solar plants internationally," says Bo Nyhus, Senior Investment Manager at NEFCO.
Better Energy is an independent solar power producer involved in developing and constructing solar parks in Denmark, the Netherlands, Poland, Sweden and Ukraine. The company has established over 160 MWp in solar power capacity and currently has over 3,500 hectares under development. In 2017, Better Energy completed the third largest solar park in Denmark in Western Jutland and delivered more than 85% of Denmark's large-scale solar projects. The local project partner Ganska SES LLC in Ukraine has so far developed solar energy projects with a total capacity of 60 MW.
In 2014, Ukraine set a target that 11 percent of its energy would come from renewable sources by 2020 and several investments within the renewable energy field are currently being initiated in the country. Key areas of renewable energy sources in Ukraine are wind, solar, hydro and biomass.
This is NEFCO's second solar energy project to be implemented in Ukraine this year. Additionally, NEFCO has financed several other renewable energy projects in the country over the years. Earlier NEFCO investments in Zhytomyr were related to energy-efficiency measures and district heating. The current project portfolio in Ukraine comprises over 130 projects at various stages.
---