03.10.2014 | News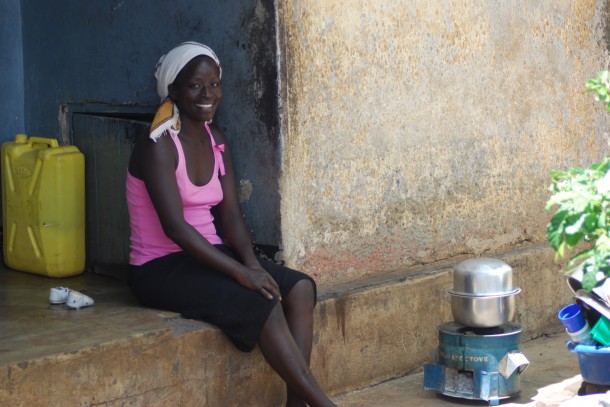 The CDM programme of activities, Improved Cook Stoves for East Africa (ICSEA) has been awarded with the 2014 Innovative Energy Project of the Year International Award. The award is distributed by the Association of Energy Engineers (AEE), USA.
The award was presented on 1 October 2014 at the World Energy Engineering Congress (WEEC) in Washington, D.C.
The ICSEA programme makes improved cook stoves more accessible to low income households by providing distributors access to carbon finance. The programme is developed and implemented by the Uganda Carbon Bureau. The programme has received financing from the first NCF Call for Proposals with the project name Fuel efficient stoves in East Africa: reducing emissions and improving livelihoods.
In around 90% of the households in sub-Saharan Africa, the prevailing cooking technologies are the charcoal stove and the 'three-stone' fire, which cause in-house air pollution. By making improved and energy efficient cook stoves affordable and available to all households across Africa and by supporting the replacement of traditional stoves, the greenhouse gas (GHG) emissions are decreased and deforestation reduced. The improved cook stoves also have positive development impacts as they reduce respiratory illnesses and create employment opportunities in the stoves industry.
The first project activity with verified emission reductions under the ICSEA programme is a stove programme of the International Lifeline Fund in northern Uganda. The organisation provides sub-Saharan Africa and Haiti with access to clean water and clean fuel-saving cook stoves.
The Nordic Climate Facility finances projects with the potential to combat climate change and reduce poverty in low-income countries. The Facility is financed by the Nordic Development Fund (NDF) and administrated by NEFCO.
Watch a video about improved cook stoves for East Africa
Read more about the Uganda Carbon Bureau
Read more about the International Lifeline Fund
Learn more about the Nordic Climate Facility
---