16.12.2010 | News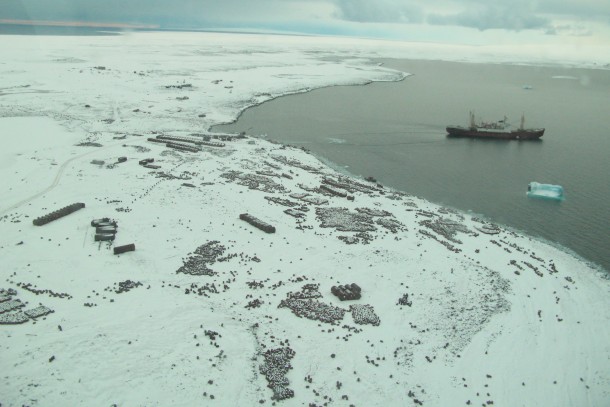 The Swedish Environmental Protection Agency (Swedish EPA) and NEFCO signed on Thursday an agreement to set up a trust fund aimed at mitigating black carbon or short-lived climate forcers (SLCF).
The Swedish government has through the Swedish EPA committed SEK 1.6 million to the fund, which will finance Russian projects that reduce SLCF-emissions, including black carbon. The trust fund will be administered by NEFCO and priority will be given to projects identified by the Arctic Council's Steering Group on SLCF.
Black carbon, or soot, is composed of fine particles that are produced from the incomplete combustion of diesel fuel, wood, crop waste and other biomass, oil, refuse, and, in some cases, coal.
Black carbon pollution has well known adverse effects on human health, and there is a strong body of evidence, which indicates that black carbon contributes to climate change by warming the atmosphere and darkening the surface of snow and ice and thereby speeding up the melting process. Recent studies have also shown that black carbon may be responsible for 30-50 percent of climatic warming observed in the Arctic region.
Unlike well known greenhouse gases such as carbon dioxide, black carbon's warming effects are short-lived, and therefore reductions in emissions will help mitigate Arctic warming in the short term.
In 2009 eight member states belonging to the Arctic Council signed a declaration in Tromsø, which stated that black carbon and other short-lived climate forcers, including methane and tropospheric ozone, may pose a particular threat to the Arctic, and that reducing these forcers has "the potential to slow the rate of Arctic snow, sea ice and sheet ice melting in the near-term."
Read more about short-lived climate forcers
Read the article above in Russian
Learn more about the Swedish Environmental Protection Agency
Learn more about the Arctic Council
---