02.11.2016 | News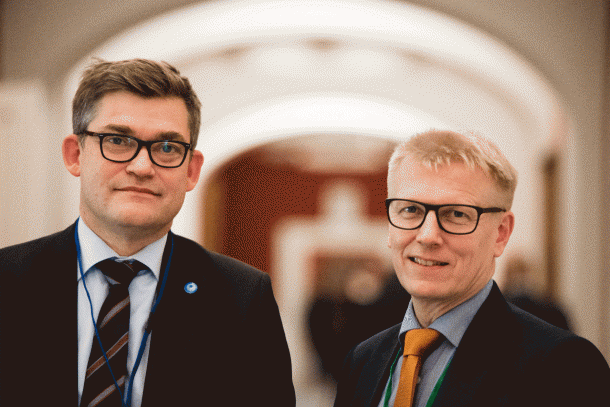 The Nordic Ministers for the Environment have launched a new co-operation programme aimed at improving the state of the environment and addressing climate change in Northwest Russia. The programme will support a range of projects at the local and regional level and is expected to yield environmental benefits even in the Nordic and Baltic regions.
"The welfare of the Nordic countries and Northwest Russia depends on the environment being in a good state. The Nordic countries and Russia share an interest in co-operating to solve current environmental problems. It is therefore in our mutual interest that we continue our pragmatic and practical co-operation on the environment and climate as efficiently as possible. To this end, we welcome closer ties at regional and local levels with the involvement of both new and existing partners even outside the public sector," says Kimmo Tiilikainen, Finnish Minister of Agriculture and the Environment and chair of the Nordic Council of Ministers for the Environment in 2016.
The projects are expected to result in clear improvements for the environment and the climate in Northwest Russia and, indirectly, to result in improvements in the Nordic and Baltic countries and the Barents Region as a whole. Applications will be encouraged for projects and initiatives that seek to reduce pollution, cut greenhouse gas emissions and ozone-depleting substances, improve biodiversity, protect endangered species, clean up polluted areas and other sources of environmental problems and improve the ability to respond to or cope with unforeseen ecological disasters and subsequent emergencies.
The programme is funded by the Nordic Council of Ministers and the Barents Hot Spots Facility (BHSF), a fund administered by NEFCO. Funding is available for building networks, disseminating information, improving capacity, and for investing in equipment, technology, and infrastructure.
"NEFCO focuses in particular on the environment and climate issues in the Arctic and Barents regions. Since co-operation in the Barents region targets regional co-operation, it is natural for us to support local activities that may also benefit the 'hot spots' and other important environmental issues," says Senior Adviser Henrik G Forsström at NEFCO.
The programme will be launched in early 2017 with a call for proposals targeted at non-commercial environmental and climate projects involving partners from the Nordic countries and Northwest Russia.
The new programme forms part of the Nordic Council of Ministers' latest efforts with regard to co-operation with Russia, as adopted by the Ministers for Nordic Co-operation at the start of 2016.
---