08.12.2011 | News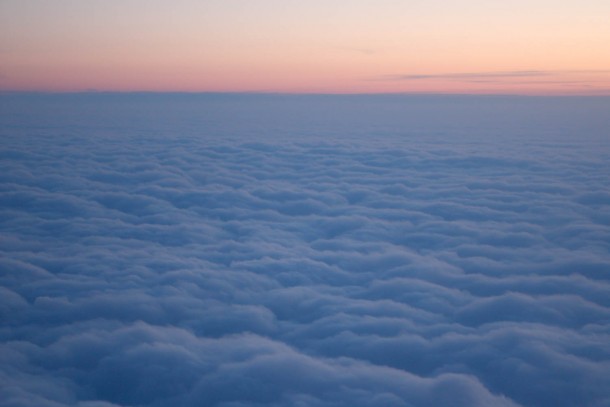 The Nordic countries renew their shared commitment to combat climate change with a new emissions reductions programme, The Nordic Partnership Initiative supported by the countries along with the Nordic Council of Ministers. The NPI will help Peru and Viet Nam cut their greenhouse gas emissions in highly polluting sectors like waste and cement.
The Nordic Partnership Initiative launched at COP17 is an effort to explore and finance new ways to bring down emissions in highly polluting sectors in developing countries.
The Nordic Partnership Initiative on Up-scaled Mitigation Action (NPI) is a follow-up on the commitments made at COP16 in Cancun 2010, and it points beyond COP17 as a future model for developing instruments to decrease greenhouse gas emissions.
The NPI aims to demonstrate how international climate finance can be better matched with an intensified sector based effort in developing countries to reduce emissions.
The initial programme will focus on waste and cement, both highly intensive emission sectors. But the programme might serve as a future model for work in other sectors too.
"The Nordic countries want to be at the forefront of climate action and we realize that both top-down and bottom-up action is needed. Our joint participation in the Nordic Partnership Initiative underlines this commitment and we hope to help show the way forward to better use of NAMAs to bring down emissions by involving governments and businesses alike", said Finnish Minister for the Environment Ville Niniistö at the launch of the Nordic Partnership Initiative in Durban on December 8th.
The NPI programme in Peru will focus on finding ways to lower CO2 emission in the waste sector, which accounts for more emissions globally than the entire transport sector. The budget for the programme in Peru is set at EUR 2.3 million. It will be financed by NEFCO and directly by the Nordic governments.
"I am happy that the Nordic Council of Ministers acts as a bridge between our countries and I thank the Nordic countries for furthering the use of NAMAs in Peru", said Vice-Minister of Natural Resources Strategic Development, Hugo Cabieses, in his presentation at the event.
The NPI programme in Viet Nam will focus on the cement production sector, which globally represents around 5 % of all carbon dioxide emissions. The programme cost will be €1.6 million. The programme will be financed through a grant from the Nordic Development Fund (NDF) and by a contribution from the Government of Vietnam. The Asian Development Bank (ADB) will be partner agency of the programme.
"In Vietnam energy demand goes up 6.5 % every year and emissions increase accordingly, so the work with NAMAs is given high priority and is supervised by the Prime Minister to support green growth. So we are honoured to be part of this project", said Vice-Minister of Natural Resources and Environment, Dr. Tran Hong Ha in his speech in a panel that consisted of no less than six ministers from the countries involved.
The initial sums invested are not substantial, but the NPI may serve as a frontrunner and a model for larger programmes in the future.
Following up on commitments
In the Cancun Agreements at COP16 it was agreed to limit global warming to two degrees. This will require considerable scaling up of mitigation efforts both in developed and developing countries, as shown by a recent UNEP study, Bridging the Emissions Gap.
Developed countries agreed in Cancun to support developing countries with this massive task, through capacity building, technology transfer and financing. The Nordic Partnership Initiative in accordance with this commitment seeks to build host countries' capacity to evaluate, structure and implement Nationally Appropriate Mitigation Actions (NAMAs), which make use of international finance and possible new market mechanisms.
It is expected that the new instrument of NAMAs will eventually create a larger volume of emission reductions than the existing Clean Development Mechanism, and at the same time, contribute to sustainable development in host countries.
The Nordic Partnership Initiative was launched at COP17 in Durban on December 8, 2011 and the two programmes are scheduled to take effect during 2012 according to plan. It is an initiative between the Nordic Countries (i.e. Denmark, Finland, Iceland, Norway, Sweden) through the Nordic Council of Ministers, in partnership with Peru and Viet Nam.
Watch NCM's video on the launch of the Nordic Partnership Initiative in Durban
Download our fact sheet on the Nordic Partnership Initiative
Contacts for more information
Harri Laurikka (NOAK) – harri.laurikka [at] ymparisto.fi / +358 (40) 7193123
Outi Leskelä (NOAK) – outi.leskela [at] ymparisto.fi / +358 (40) 154 9701
Martina Jägerhorn (NDF) – martina.jagerhorn [at] ndf.fi / +358 (10) 618 002
Ash Sharma (NEFCO) – ash.sharma [at] nefco.fi / +358 (40) 08 11 327
---