24.04.2012 | News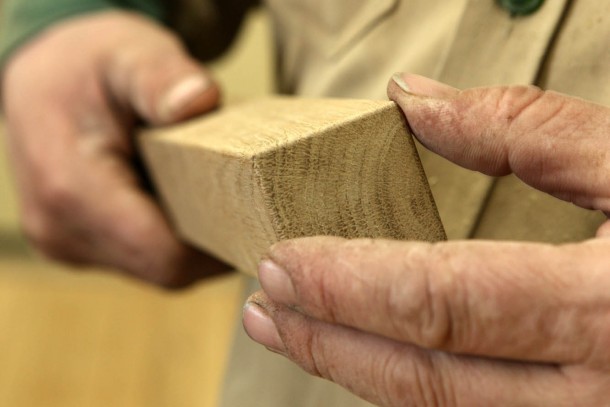 NEFCO and Rossibbalt Ltd, a furniture producing company based in Znamensk in the Kaliningrad region of Russia, have signed a loan agreement to replace two diesel-fired boilers with a new 320 kW boiler, which will be fired from wood waste.
Under the terms of the agreement, Rossibbalt Ltd will also be able to establish a sawdust supply system and procure a silage cutter, new sensors, anti-explosion devices and a new chimney for the production plant. The investment, which is expected to save the company some 1.1 million rubles a year, will enable the Rossibbalt Ltd to switch over from fossil fuel to renewable energy based on wood waste and sawdust left over from the production process. Emissions of carbon dioxide, sulphur and nitrogen oxides as well as soot will be minimized and energy consumption will be reduced by some 3,200 kilowatt hours per year.
"This is NEFCO's first project financed from its Facility for Cleaner Production in the Kaliningrad region, and our aim is that, there will be similar projects in the region soon", says NEFCO's Investment Manager, Peter Henningsen.
NEFCO is currently carrying out a web based marketing campaign in Russia to inform prospective clients about its Facility for Cleaner Production. The campaign, which is being jointly carried out with the Finnish marketing agency, Netbooster, is targeted at small and medium-sized companies in Northwest Russia.
The Facility for Cleaner Production was established in 1997 to promote technological investments in industrial projects in order to curb the emission of harmful substances into the environment. The facility can finance up to EUR 350,000 or 90 per cent of the investment cost for such projects in the form of loans at favorable conditions.
Currently, the Facility for Cleaner Production has some 62 new projects under funding consideration.
Learn more about Rossibalt Ltd. (In Russian)
Find the project location on the map
Read about a similar project financed by NEFCO in Ukraine
Learn more about the Facility for Cleaner Production
---