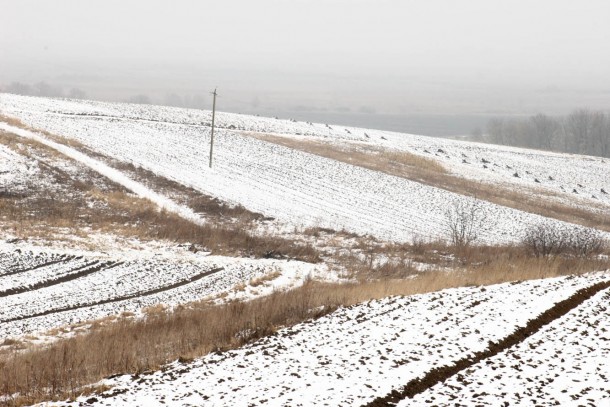 NEFCO and the Ukrainian LLC 'SGT Spivdruzhnist' have signed a loan agreement to modernise the facilities at the latter's farm to make energy savings and to implement energy efficient solutions. NEFCO will provide EUR 450,000 from the Facility for Cleaner Production for the project.
LLC 'SGT Spivdruzhnist' is an agricultural producer in the village of Petrivka, located some 90 km east of Kiev. It operates in a 735 ha rented area. The company's livestock production is carried out at the pig breeding farm, which currently has outdated equipment and technology. The investments to be made are aimed at reconstructing and modernising the buildings and improving the animal care system. The water and heating supply system and the ventilation system will be upgraded, and automated feeding systems, slatted floor technology and waste disposal systems will be built at the farm.
The annual amount of waste generated by the farm is approximately 12,000 tonnes, and this will be used as organic fertilizer for the fields instead of mineral ones in the future. The coal solid fuel boilers will be replaced with biofuel solid boilers, working on crop residues and wood chips. All these reconstructions and modernisations at the farm will remove the consumption of coal and mineral fertilizers as well as reduce the CO2 emissions from the farm.
The reconstructions at the farm will reduce its negative environmental impact and make the operations of the farm more efficient, according to Technical Adviser Andriy Katashov from NEFCO.
LLC 'SGT Spivdruzhnist' was founded in 2009 with the aim of producing agricultural goods. The company's founder is Khrystynyak Andriy Andriyovych.