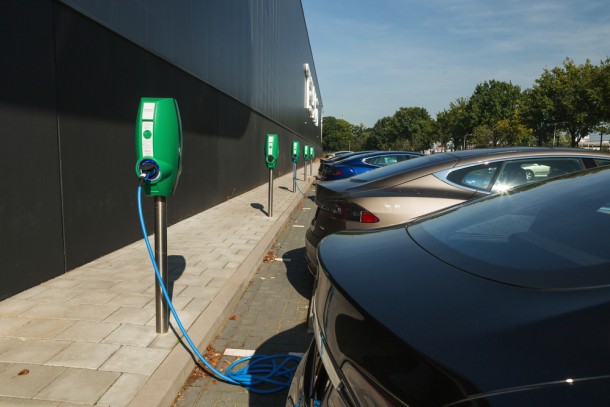 NEFCO and the Belarusky Narodny Bank (BNB-bank) have today signed a loan agreement for the development of an electric vehicles facility. NEFCO will provide up to EUR 2.5 million to BNB-bank under the joint financing facility for a period of up to 5 years. The aim of the loan facility is to promote electric vehicles in Belarus as well as to develop the electric vehicle infrastructure in the country.
The loan programme will finance purchases of electric vehicles, hybrid cars, charging stations, and other technical equipment by legal entities and private customers. BNB-bank will also lease vehicles to legal entities and individuals through the facility.
"The facility will have a big impact on the development of the electric vehicle market in Belarus, and we are very pleased to establish this joint facility and continue our strong co-operation with BNB-bank," says Thor Thorsteinsson, Senior Financial Manager at NEFCO.
"Co-operation with NEFCO on this loan facility will promote development of the market for electric vehicles, as well as the formation of a well-functioning infrastructure in Belarus," says Sergei Sabuk, Deputy General Director at BNB-bank.
NEFCO previously worked with BNB-bank through a facility promoting green, environmentally friendly investments in the transport sector in 2014. The facility provides funding to companies interested in modernising their machinery and equipment, and purchasing new fuel-efficient trucks and buses.
BNB-bank was founded in 1992 and has its headquarters in Minsk. The bank's operations mainly consist of general corporate banking services that focus on small and medium-sized businesses. BNB-bank currently has 16 branches in all the major cities in Belarus and more than 600 employees throughout the country.
NEFCO has financed several projects in which energy-efficiency facilities have been set up jointly with commercial banks in NEFCO's countries of operation since 2008, however, this is the first facility explicitly lending capital to projects promoting the market for electric vehicles.