09.03.2016 | News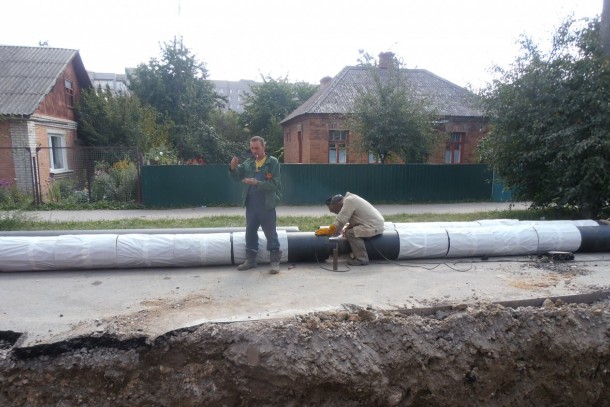 The funding programme DemoUkrainaDH has selected new project partners in the Ukrainian cities of Dniprodzerzhynsk and Pavlohrad and approved a second project in Poltava for further preparation.
In 2015, DemoUkrainaDH managed to finalise five demonstration projects in Vinnytsia, Zhytomyr, Kamyanets-Podilsky, Alexandria and Poltava. Moreover, a project in Ivano-Frankivsk is close to completion. Each project is expected to reduce energy consumption by some 30%.
DemoUkrainaDH is a funding initiative established by NEFCO and the Ukrainian Ministry of Regional Development, Construction and Municipal Economy. The programme is financed by NEFCO, the Swedish International Development Cooperation Agency (Sida) and the Eastern Europe Energy Efficiency and Environment Partnership (E5P). NEFCO administers the programme and ensures cost and energy efficiency by consulting and sourcing professional district heating expertise.
Apart from the projects listed above, the investment programme will provide financing for the implementation of four projects this year in the cities of Chernivtsi, Ternopil, Konotop and Myrhorod.
The municipal district heating projects are financed with grants from Sida and loans from NEFCO. DemoUkrainaDH offers grant funding up to a maximum of 50% of the total external funding but not exceeding EUR 300,000 per project. Moreover, credit financing is offered to a maximum of EUR 500,000 per project. Applicants for DemoUkrainaDH have to fund not less than 15% of the project costs themselves.
---