17.12.2015 | News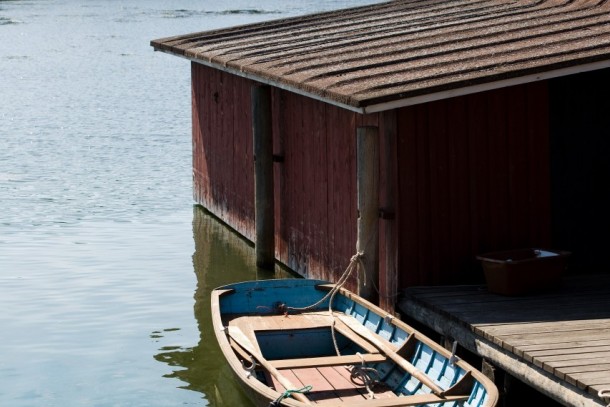 The Swedish Agency for Marine and Water Management has decided to replenish the Baltic Sea Action Plan Fund with SEK 12 million (approx. EUR 1.3 million). The BSAP Fund is a funding mechanism managed jointly by NEFCO and the Nordic Investment Bank (NIB).
The fund provides grants for technical assistance to projects that support the implementation of the Baltic Sea Action Plan, which aims to restore the ecological status of the Baltic Sea by the year 2021. The Baltic Sea Action Plan was adopted by the Baltic Marine Environment Protection Commission in 2007.
"We have been very pleased with the environmental achievements of the BSAP Fund. As we are now replenishing the fund, we hope to be able to support bankable investments in environmental innovations and blue growth that back up the EU's Baltic Sea Strategy," says Thomas Johansson, Head of Unit at the Swedish Agency for Marine and Water Management.
Recipients eligible for financing through the BSAP Fund include both public and private entities. A key purpose of the fund is to facilitate and speed up the preparation of bankable projects. The fund can provide grant financing for project preparation and development, technical assistance, training programmes or acquisition of equipment for demonstration purposes, to mention a few examples.
"We hope that today's financial contribution from the Swedish Agency for Marine and Water Management will help the BSAP Fund to get a new lease of life with additional economic contributions from other countries around the Baltic Sea," says Fund Manager Anja Nystén from NEFCO.
The BSAP Fund has so far provided funding for 40 projects in the entire Baltic Sea region. The project portfolio comprises investments in, for example, wastewater treatment, biogas production, deep water oxygenation, upgrading of harbour facilities, nutrient retrieval and support for the usage of alternative fuels in the shipping industry.
The initial capital for the BSAP Fund, totalling EUR 11 million, has been derived from the governments of Sweden and Finland. As of December 2015, most of the fund's capital has been allocated. In other words, today's contribution will give a new shot in the arm to the BSAP Fund and its stakeholders.
---