27.03.2018 | News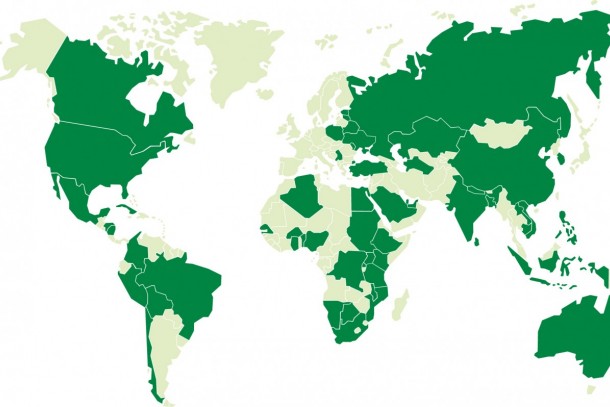 A new financing scheme NEFCO Global Facility has been established under NEFCO's Investment Fund.
The new geographical mandate, which entered into force last year, enables NEFCO to finance environmental projects also outside Eastern Europe and to broaden its investment activities to new project countries. NEFCO Global has been established to provide funding primarily to Nordic small and medium-sized enterprises for green investments outside NEFCO's core countries of operation.
The objective of NEFCO Global Facility is to support the internationalisation of Nordic environmental technologies and climate solutions on global markets.
NEFCO Global offers financing for green investments in equipment, facilities, machinery and technology, or other investments needed for business development in countries where the Nordic companies have identified market and growth opportunities.
"We are very excited to start financing green investments with a global scope and to support Nordic companies in developing operations on new markets. NEFCO Global will largely be concerned with investments in environmental technologies and solutions that are already well established in the Nordic countries, but we will also be able to explore new green technologies with high demonstration value and scale-up possibilities," says Managing Director Magnus Rystedt at NEFCO.
The financing through NEFCO Global will primarily be offered as loans, but in some cases equity investments will also be considered. The financing will be provided to Nordic companies for the purpose of investing in a subsidiary, joint venture or affiliated company in the project country.
NEFCO also offers feasibility study grants to Nordic small and medium-sized enterprises (SMEs) for their internationalisation. Since 2014, NEFCO has supported 300 Nordic SMEs in 52 countries through the Nordic Project Fund.
More information about the NEFCO Global Facility and its financing requirements can be read here.
---