31.05.2013 | News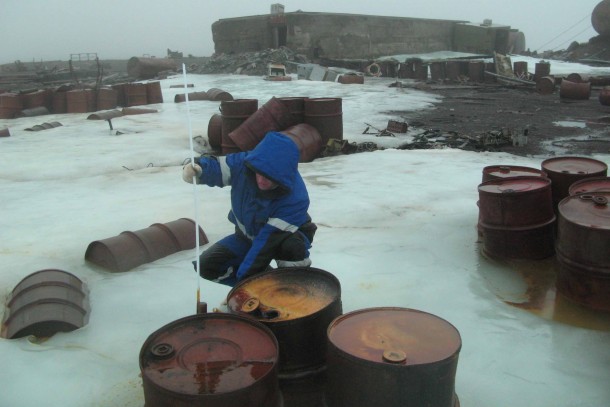 NEFCO has approved a further EUR 30,000 to clean up the polluted Franz Josef Land Archipelago in the Russian High Arctic, which is littered with PCB and other pollutants left over from the early 1990s, when the Soviet military departed from its bases on the archipelago.
Franz Josef Land is an archipelago of 196 islands covering 16,096 square miles Northwest of Novaya Zemlya. The uninhabited archipelago has one of the largest polar bear populations in the Arctic region.
NEFCO's involvement in the archipelago clean up goes back to 2007, during the International Polar Year, when it supported the initial environmental surveys and the development of a clean up programme for the islands via its Barents Hot Spots Facility (BHSF).
Since 2012, the Russian Geographic Society and the Polar Foundation have been coordinating a wide scale clean up operation, which is scheduled to end in 2014. For its part, the Russian Federation has injected EUR 32 million for the operation. In 2012, the focus of the clean up operation was on Alexandra Island, and this year it will mostly be centred on Graham Bell and Hayes Islands.
NEFCO's BHSF-Fund is co-funding the project. The aim of BHSF is to promote project development at so-called environmental "hot spots" in the Russian Barents Region that were identified by NEFCO and the Arctic Monitoring and Assessment Programme (AMAP) in 2003.
Learn more about the Arctic Council
---