04.08.2010 | News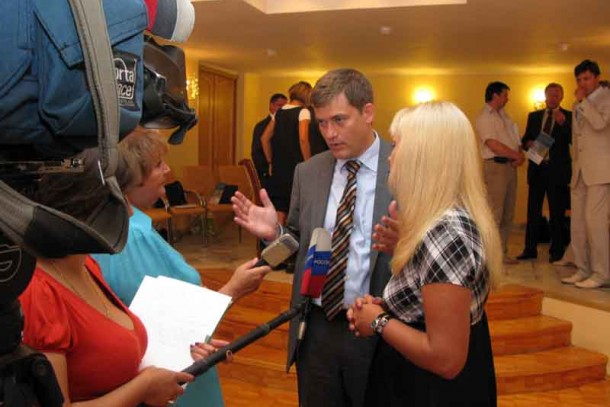 NEFCO and the waterworks in Sosnovy Bor, Northwestern Russia, signed on Wednesday an agreement on upgrading the local wastewater treatment.
NEFCO will grant a loan of 750,000 EUR in a project, which is expected to reduce the discharges of eutrophying phosphorus by some 22 tonnes per year. This corresponds to the annual untreated discharges of wastewater from approximately 30,000 people.
The city of Sosnovy Bor, which has some 66 000 inhabitants, is located 80 kilometres west of St Petersburg, Russia. The other co-financers of the project are the Municipal Unitary Water Enterprise Vodokanal, the Russian government, the Finnish Ministry of Environment and the Northern Dimension Environmental Partnership (NDEP). The total cost of the project is 3.3 million EUR.
NEFCO has in July this year assumed the chairmanship of the Northern Dimension Environmental Partnership (NDEP). This is the first project to be co-financed by NDEP and NEFCO during NEFCO's chairmanship of the NDEP Steering Group.
"This is a very cost efficient project. A similar investment project in the Nordic region would have cost ten times more to reduce a similar amount of phosphorus", says Kari Homanen, Vice President at NEFCO.
Homanen also points out that the other beneficial environmental effects of the project are lower energy consumption costs deriving from the installation of new air compressors, and modern technology for drying the sludge enables environmentally safe final disposal of the sludge.
Read our press release in English or Russian
Learn more about Finland's environmental cooperation with Russia
---