13.04.2010 | News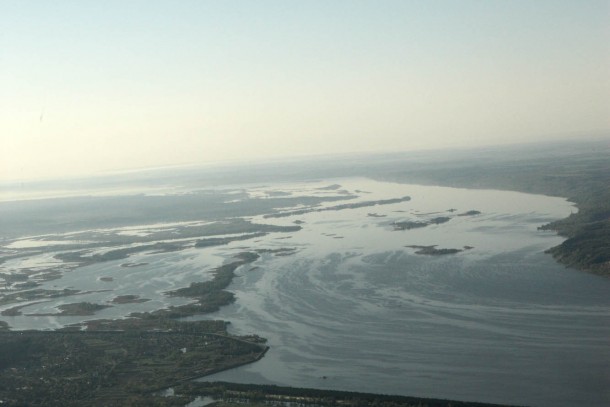 NEFCO is investing in the production of environmentally friendly paint in Ukraine. NEFCO announced on Tuesday that the corporation is investing EUR 2.2 million in a project, aimed at establishing a paint factory which will produce waterborne paint in Odessa, southern Ukraine.
The factory will be built by the Swedish company Eskaro and the project is valued at EUR 10.6 million. The project will also be financed by Swedfund and the Eskaro Group.
The new factory will replace local production of oil based paint. Production will be based on a closed circuit, which will not cause environmentally harmful discharges into surrounding waterways.
"One of the advantages in producing waterborne paint is that one can avoid discharges of volatile organic compounds (VOCs), which are emitted from oil based paint. This project is expected to reduce discharges of VOCs by some 870 tonnes per year," says Karl-Johan Lehtinen, Senior Manager at NEFCO's environmental unit.
Some VOCs can cause cancer. VOCs also contribute to the creation of ground-level ozone, which in turn can harm vegetation in the ecology.
"Eskaro has sold waterborne paint in Ukraine for over 15 years already. When we started out, oil based paints made up over 95 per cent of the Ukrainian market. Now the waterborne, environmentally-friendly paint products constitute some 30 per cent of the market. The political stability and improved financial situation in the country have inspired us to make the final move and start up our own production in Ukraine, says Pertti Pihlström," Chairman of the Board at the Eskaro Group.
"We hope that this project will generate a demonstration effect, which will trigger interest in similar projects elsewhere in Ukraine. We are, in other words, inviting Ukrainian companies to make use of our financial instruments in order to expand environmentally cleaner production in the country," says Torben Vindeløv, Vice President at NEFCO.
Read our press release in English, Swedish, Russian or Ukrainian
Learn more about the Eskaro Group
---