19.05.2021 | News
Automation has the potential to reduce CO2 emissions by 60% through more efficient driving behaviour compared with that of the average human. However, autonomous vehicles are still in the development phase. Nefco's Green Recovery Programme will facilitate the activities of Sensible 4 and its Autonomous Driving software to keep pursuing its mass market activities in Europe and Asia.
Sensible 4 was established 2017 in Espoo, southern Finland, to develop and commercialise Autonomous Driving (AD) software for shared driverless vehicles, such as city shuttle buses. It enables any type of vehicle to become self-driving in any kind of weather conditions, especially snow, heavy rain and limited visibility. As a demonstration, the company developed GACHA, the first autonomous shuttle bus in the world that can cope with all weather conditions.
By using data from sensors, such as LIDARs, self-driving cars detect the world around them and respond accordingly in a safe and smart manner. Sensible 4's software filters out outliers from the air and allows autonomous vehicles to drive on roads without lane markers and landmarks.
"We see that self-driving technology has the potential to disrupt existing transportation. Shared driverless vehicles have the potential to have a positive impact on the carbon footprint of transportation, and we want to be part of this disruption," says Harri Santamala, CEO Sensible 4.
Shared driverless mobility can decrease CO2 emission by between 12% and 60%. That is because automatisation results in fewer vehicles on the roads and optimises driving to consume less energy. All in all, optimised traffic prevents pollution and improves air quality.
Sensible 4's main target is to prepare its product to be mass market ready and engage customers to increase their trust in self-driving cars. "In the next five years, we see the focus as being real commercial applications of self-driving technology. They are designed to handle driverless operation in specific operational design domains in a safe and reliable manner. This will provide a sustainable basis from which to expand to even more complex and wider applications for the technology," comments Santamala.
Sensible 4's software has captured the attention of international automotive companies. Last year due to the pandemic, many of their projects were delayed. Nefco's Green Recovery loan will help the company to maintain its everyday operations and start the process of internationalisation. The aim of Sensible 4 is to enter mass markets and become a real automotive supplier. The company is planning to open a branch office in Japan and have self-driving pilots in Japan, Norway and Central Europe.
For further information, please contact:
Søren Berg Rasmussen, Investment Manager, Nefco
soren.rasmussen@nefco.int, (+358) 050 324 2550
About Sensible 4
Sensible 4 is a Finnish software company that developed the world's first all-weather self-driving technology. It was founded in 2017 by experienced engineers within the robotics industry who joined forces to solve a problem that was troubling the industry of self-driving cars – weather. The name Sensible 4 was chosen to represent the company's sensible level 4 approach to self-driving and the software's ability to operate during all seasons of the year.
Photo: Sensible 4
GACHA, the first autonomous shuttle bus in the world that can cope with all weather conditions.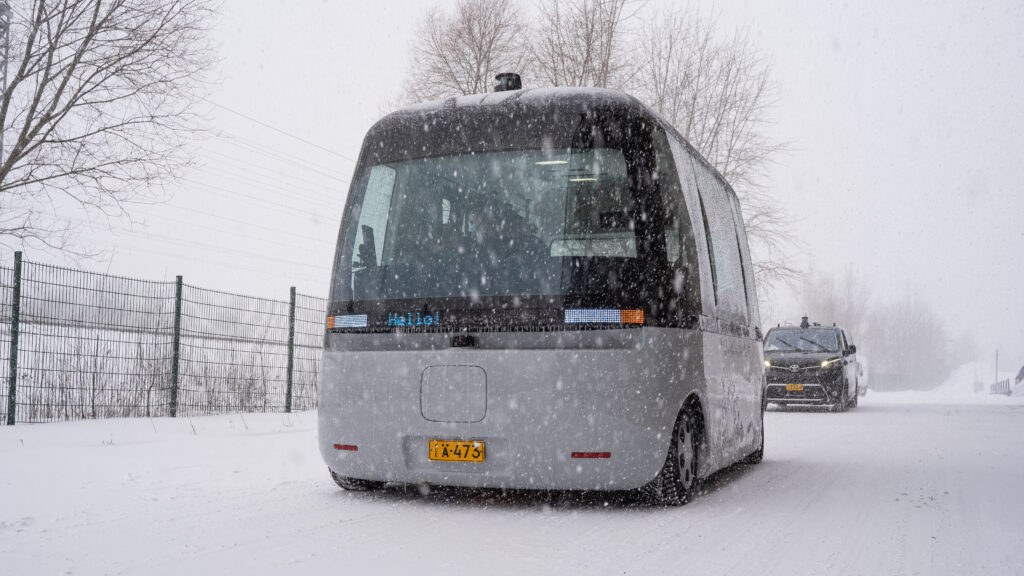 ---