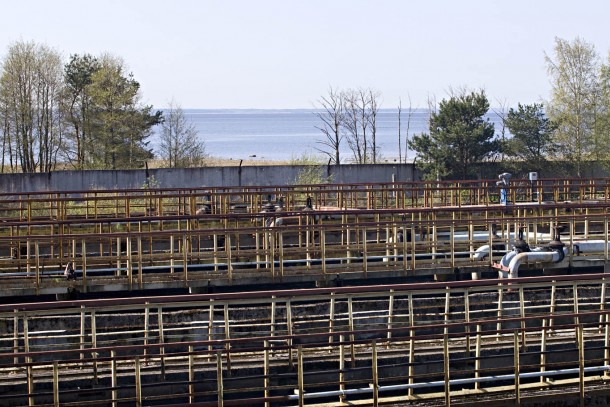 NEFCO assumed the chairmanship for the Northern Dimension Environmental Partnership (NDEP) from 1 July. NEFCO will manage the activities of the Steering Group, which is responsible for coordinating environmental development projects in the Northern Dimension Area of Northwest Russia and Northern Belarus.
The NDEP Support Fund is a multi-donor fund that became operational in 2002 and is made up of contributions and donations from the European Union, the Russian Federation, Belarus, Finland, Sweden, Denmark, Norway, Canada, France, United Kingdom, Germany, Netherlands and Belgium.
At the moment, NDEP has 13 active projects under implementation for improving municipality infrastructure. Another nine projects have been completed and seven are under preparation. NEFCO has taken part in 12 of these projects, mainly regarding water and wastewater management and waste management. NDEP is also funding energy efficiency projects.
The environmental benefits from the NDEP projects have been considerable; for example, the phosphorus reductions in the Gulf of Finland are around 1,660 tonnes annually. The total annual reductions of phosphorus are 2,299 tonnes, which correspond to annual discharges from a city with 3.5 million inhabitants. The total air emission reductions account for 355,000 tonnes of CO2 annually.
The challenge during the chairmanship will be to get the current projects completed as well as to outline future priorities for NDEP. The Support Fund currently has capital of approx. 60 million until the end of 2017, and the fund manager EBRD wishes to extend the pipeline.
"There are significant funds still available in the NDEP Support Fund, and we hope that together with NEFCO's financing instruments for project identification and development, we shall be able to make good use of these funds. NEFCO has been an active partner within the NDEP specifically addressing the financing needs of smaller cities and municipalities," says Jaakko Henttonen, NDEP Manager.
"NEFCO has extensive experience regarding environmental projects both in the Baltic Sea region and in the Barents, and this will hopefully help to generate new projects for NDEP," says Magnus Rystedt, Managing Director at NEFCO and chairperson of the NDEP Steering Group until end of June 2015.
The next Steering Group meeting will be held in Minsk, Belarus from 8-9 October, and a seminar about financing municipal infrastructure projects will be arranged in connection with the meeting. NEFCO is currently working on a framework agreement with Belarus, which hopefully will be signed during Autumn.
The NDEP Steering Group has a rotating chairmanship and is the driving force of the partnership. Apart from NEFCO, it includes representatives from the Russian Federation, the European Commission, the European Bank for Reconstruction and Development (EBRD), the European Investment Bank (EIB), the Nordic Investment Bank (NIB) and the World Bank. NEFCO became a member of NDEP in 2008 and previously chaired the Steering Group in 2010-2011.
Read more about NDEP's environmental programme