16.08.2011 | News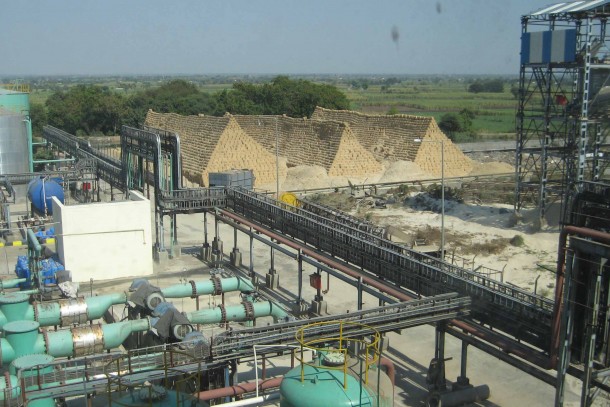 The NEFCO Carbon Fund (NeCF) announces its first climate mitigation projects in India under the Clean Development Mechanism (CDM), along with a host of other transactions closed in recent weeks. All ten projects are in line with the fund's stated priority for renewable energy and energy efficiency investments, and are long term purchases to 2020.
The first of the two Indian CDM projects involves implementation of a new wastewater treatment plant at a distillery in western India, which includes anaerobic treatment of spent wash (distillery effluent) and recovery of methane in an efficient manner to generate renewable energy. The second project involves the installation of a high pressure cogeneration unit utilising biomass residues at a sugar factory in the same region. These projects have the potential to reduce over 0.8 million tonnes of CO2 equivalents by 2020.
The NeCF has also signed final contracts for 8 other projects in South East Asia including four small hydro power plants (less than 20MW installed capacity), a biomass project and a waste heat recovery power generation plant, all located in Viet Nam and an energy efficiency project under the Joint Implementation mechanism in Ukraine. In total, these Emission Reduction Purchase Agreements will procure emission reductions of 3.8 million tonnes of CO2 equivalents by 2020.
In addition, new Letters of Intent have been signed for 8 projects including wind, biomass, waste water treatment with biogas utilisation and small hydro power in Thailand, Viet Nam and China. These transactions will be concluded within the coming months to allow the projects to enter the CDM validation pipeline by the fourth quarter 2011 in order to allow sufficient time to achieve registration by 31st December 2012 in line with European Commission eligibility requirements for its Emission Trading Scheme.
Read the article above in Russian
Learn more about carbon financing
Read more about the NEFCO Carbon Fund
Learn more about the Clean Development Mechanism
Read the Operational Review for NEFCO's carbon investments in 2010
---