01.02.2016 | News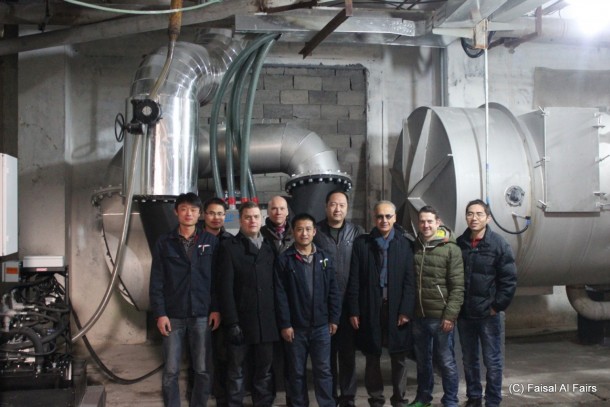 NEFCO has become a substantial shareholder in GreenStream Network Ltd to support the latter's investments in energy-efficiency projects in China. The recently signed shareholders agreement with existing and new shareholders forms part of a comprehensive financing round in which the GreenStream Group has secured EUR 5.4 million of joint equity and debt financing to expand its business operations.
"The injection of this additional capital will enable us to grow our energy-efficiency investments and project portfolio in China," says Dr Jussi Nykänen, CEO of GreenStream.
GreenStream is a leading Nordic energy management company operating in China, where Nordic tailored cleantech solutions are offered for Chinese companies. GreenStream has signed eight energy-efficiency projects in three different industrial sectors in China. The most recent project agreement was signed in January this year with a client in the steel industry. The other energy-efficiency projects managed by GreenStream include investments in the chemical and paper industries.
"It is clear that the provision of energy-efficiency services in China is a win-win business model resulting in export growth for Nordic cleantech providers while assisting China's transition to a low carbon economy and solving critical local environmental issues such as air and water pollution," states Harri Roto, Chief Operating Officer of GreenStream.
NEFCO provides debt and equity financing from its Investment Fund, which has an overall value of EUR 113.4 million. Before the investment in GreenStream, NEFCO had investment assets and holdings in eleven different companies valued at EUR 15.4 million.
"NEFCO has previous experience of purchasing carbon credits from China. We have also co-operated with GreenStream Network Ltd for a long time. We are now very pleased to become a shareholder in GreenStream, which will enable us to strengthen our fruitful co-operation and influence new investments in Chinese energy efficiency projects," says Senior Financial Manager Thor Thorsteinsson at NEFCO.
Footnote: NEFCO's Board of Directors decided in 2007 to start a pilot programme for environmental investments in China.
---