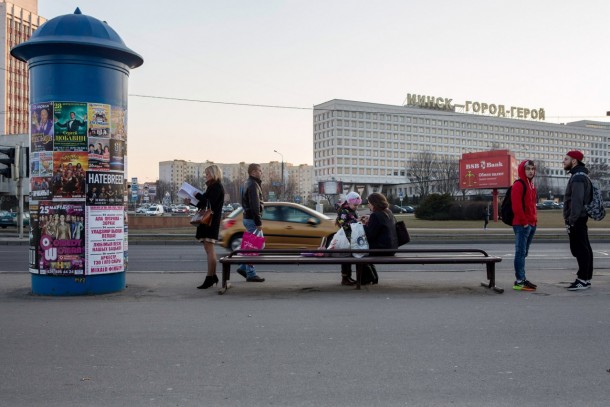 NEFCO and the Belarusian JSC Belagroprombank have today signed a Memorandum of Understanding aimed at strengthening the co-operation between the two financial institutions and enhancing the implementation of a range of environmental projects in Belarus.
In particular, the agreement aims to set up a credit line related to investments in the agricultural sector that will benefit the ecological state of the Baltic Sea. The western part of Belarus belongs to the catchment area of the Baltic Sea and therefore agricultural activities in the country contribute to the discharges of nutrients fuelling eutrophication in the Baltic Sea. By improving manure treatment and producing biogas in conjunction with animal farms, these nutrient flows can be largely reduced. The upcoming investments can also facilitate energy efficiency measures at the farms concerned.
JSC Belagroprombank is a state-owned bank that has been entrusted to serve as a Government Agent for service programmes funded by the state authorities. Belagroprombank has assets worth some 4,949 million USD, over 50,000 corporate clients, 2 million retail clients and 253 customer service points available across Belarus.
In June this year, NEFCO and JSC Belagroprombank co-financed a pig farm project in Tolochin and Slonim in western Belarus. NEFCO provided a loan of EUR 5 million from its Investment Fund for developing sustainable procedures and systems for the management of pig manure and slurry at the farms in question. The other financiers of the project were the Belarusian Development Bank and the Danish Export Credit Agency EKF.
The Belarusian loans currently account for 4.4 per cent of funds disbursed by NEFCO's two main financial instruments, namely the Investment Fund and the Nordic Environment Development Fund. In 2015, NEFCO's Board of Directors approved six projects for Belarus. The bulk of these investments relate to energy efficiency improvements in the private sector.
In January 2015, NEFCO and the Belarusian government signed a framework agreement that entered into force in August the same year. NEFCO's upgraded legal status in Belarus has paved the way for a substantial increase of the corporation's lending operations in the country, not least within the municipal sector.