28.12.2012 | News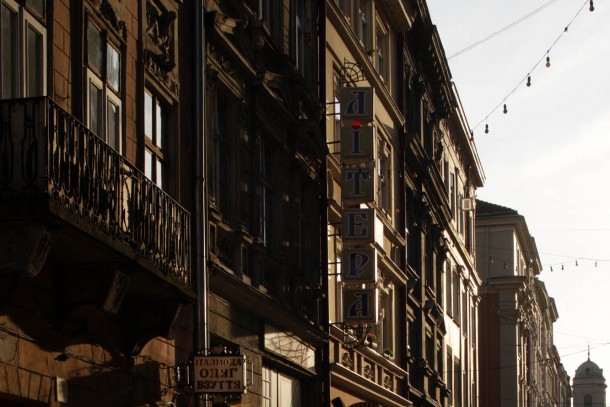 The City of Lviv in Western Ukraine and NEFCO have signed a loan agreement to co-finance a joint project aimed at boosting energy efficiency in the city's educational institutions and a municipal policlinic.
Financed from NEFCO's Facility for Energy Saving Credits, the project is aimed at implementing a number of energy efficiency measures at comprehensive schools, day-care centres, nursery schools and a paediatric clinic in Lviv. The measures include the replacement of windows and the installation of thermostatic valves to radiators. Pipes will also be thermally insulated, and current lamps will be replaced with energy efficient ones.
The energy efficiency measures will result in annual savings of around UAH 580,000 for Lviv, the largest city in Western Ukraine with a population of some 750,000 inhabitants. The environmental payoff from the project will be the reduction in emissions of carbon dioxide, nitrogen oxides and dust.
NEFCO has substantial energy funding experience in Western Ukraine. In 2007, NEFCO and Bank Lviv established a joint loan facility aimed at promoting energy efficiency efforts in the region. The loan facility, valued at EUR 3 million, has now been fully allocated for local energy saving projects, which have been implemented by small and medium sized companies or private households.
Apart from the loan facility, NEFCO has also trained Lviv local civil servants to carry out energy audits and implement energy efficiency measures in municipally owned buildings. NEFCO's Investment Fund has also financed a number of projects in the furniture industry and the agricultural sector in the region.
NEFCO's Facility for Energy Saving Credits is a loan programme, which primarily provides small scale loans to finance energy saving measures in municipally owned buildings such as schools, day-care centres, hospitals and sports facilities. At the moment, the facility only provides loans to Russian and Ukrainian local authorities and municipal companies.
Under the terms of the facility, NEFCO may finance, in local currency, up to 90 per cent or EUR 400,000 of the investment costs of any project being financed under the credit programme. The corporation's Facility for Energy Saving Credits currently has access to funds totalling EUR 12.4 million.
Learn more about the City of Lviv
Find Lviv on the map
Learn more about the Facility for Energy Saving Credits
Read our brochure on the ESC-Facility
Learn more about Bank Lviv
---