19.01.2011 | News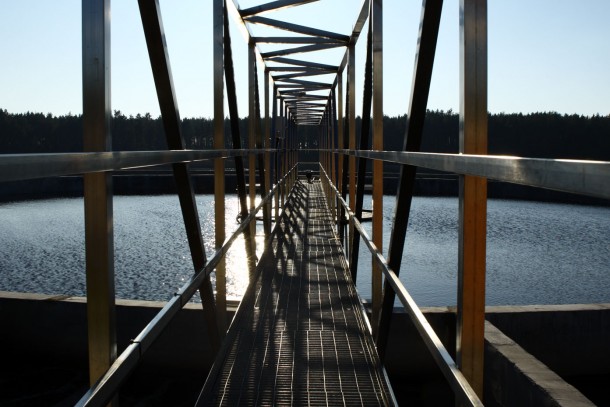 The Latvian Environmental Investment Fund (LEIF) and NEFCO have signed an agreement on upgrading wastewater treatment facilities in Latvia.
Under the terms of the agreement NEFCO will grant a loan worth EUR 5 million to the Latvian Environmental Investment Fund that in turn will lend the money to Latvian municipalities to modernize local wastewater treatment plants.
The investment is expected to reduce discharges of phosphorus by up to 10 tonnes per year, an amount that complies with the targets set in the Baltic Marine Protection Commission's Baltic Sea Action Plan (BSAP).
"This investment will enable small municipalities to combine grant funding from the EU with loans from LEIF, and the planned upgrades will have a beneficial impact on both the Baltic Sea and the people of Latvia who will have access to clean drinking water", says NEFCO's Investment Manager Amund Beitnes.
The EU will provide grants for the projects from the European Regional Development Fund (ERAF).
The Latvian Environmental Investment Fund was established in 1997 to provide funding for environmental projects in the country. The fund, which is now a limited company, is wholly owned by the Latvian state. Since its establishment, LEIF has approved 235 loans worth EUR 73 million. Some of the funds managed by LEIF are revolving credits, which means that loans repaid to LEIF are subsequently ploughed back to finance similar projects in other parts of the country.
NEFCO has in the past co-financed two similar loan programmes in Latvia by granting loans worth EUR 6 million. As a result of these loan programmes 30 wastewater treatment projects were financed in small Latvian municipalities.
Improving the ecological state of the Baltic Sea is one of NEFCO's key priorities, and since its inception in 1990, the corporation has financed some 25 wastewater treatment projects in the Baltic Sea region. In 2009, NEFCO-financed projects reduced discharges of phosphorus by some 1,260 tonnes, a figure which corresponds to the amount of untreated wastewater discharged by 1.8 million people.
Watch our video on wastewater treatment in Russia
Learn more about other wastewater treatment projects funded by NEFCO
Read a story about environmental protection in Latvia in our newsletter (pages 14-17)
Learn more about the Baltic Marine Protection Commission
---