27.02.2015 | News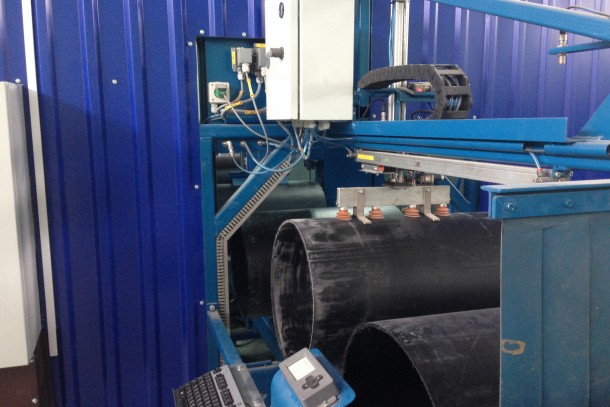 NEFCO and the Danish company Salling Plast A/S have signed a loan agreement aimed at establishing production of shrinkable casings, fittings and assembly bends for pipes to be used in district heating and wastewater treatment projects.
A new production line will be set up in Orsha in eastern Belarus to boost the company's production and provide sustainable piping solutions for the Belarusian market.
The environmental benefits from the investment will arise from reduced thermal heat loss when the piping solutions are put into use. Moreover, Salling Plast uses the best available technology and relies on recycling in the production. For example the polyethylene high-density residues are granulated and reused in the production process.
The products also have important cost benefits. The company's shrinkable casings are important sub-components of energy efficient and cost effective district heating systems, since the casings reduce leakages and maintenance costs of piping networks.
NEFCO is currently strengthening its business operations in Belarus. In January, NEFCO signed a framework agreement with the Belarusian government. The agreement acknowledges NEFCO's status as an international financial institution in Belarus and will pave the way for a substantial increase of NEFCO's lending operations in the country, not least within the municipal sector.
NEFCO has financed environmental projects in Belarus since 2007. The Belarusian loans currently account for 3.9 per cent of funds disbursed by NEFCO's two main financial instruments, namely the Investment Fund and the Nordic Environment Development Fund. Last year NEFCO's Board of Directors approved five projects for Belarus. The bulk of these investments relate to energy efficiency improvements in the private sector.
Learn more about Salling Plast A/S
Learn more about NEFCO's Investment Fund
Read more about NEFCO's framework agreement with the Belarusian government
---