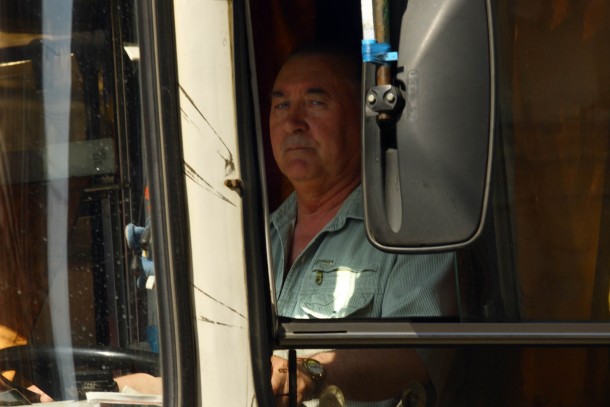 NEFCO and Belarusky Narodny Bank (BNB-Bank) have signed a loan agreement for setting up a programme which will provide financing for renewals of trucks for BNB's current and potential clients in the transportation industry. NEFCO will provide EUR 1.5 million from its Investment Fund for the new facility.
The new fund is expected to stimulate a demand for trucks with lower fuel consumption, which in turn will bring environmental benefits in the form of reduced emissions of carbon dioxide, nitrogen oxides, carbon monoxide and black carbon. The main focus will be on trucks, which meet the so-called euro-5 standards. For example the Nordic brands Volvo and Scania are well represented on the Belarusian market.
"There is clearly a need for setting up funds aimed at greening the transportation industry. With the help of this joint fund with the BNB we can achieve both environmental results as well as promote transfer of Nordic cleantech to Belarus," says Investment Manager Thor Thorsteinsson at NEFCO.
"Belarusky Narodny Bank highly appreciates the importance of this project for the economy as well as society. Indeed Belarus is an important transport corridor, and development of carriers' infrastructure and replacement of old vehicles with modern and environmentally friendly ones will improve the efficiency of transport and logistics companies, and will be an important step in protection of the environment," commented Chief Executive Officer of BNB-Bank Constantine Tsereteli.
"Our bank is proud of the agreements reached with NEFCO. We are especially pleased to be the first Belarusian bank to work with such a reputable international organisation. Co-operation with NEFCO under this agreement lifts BNB-Bank to a whole new level, and opens new horizons for cooperation with advanced transportation companies who care about social and environmental issues and hence about the future, " said Deputy Chief Executive Officer of BNB-Bank, Sergey Sabuk.
Belarusky Narodny Bank (BNB-Bank) was founded in 1992 and has its headquarters in Minsk. The main shareholders of the bank are JSC Bank of Georgia (79.99%) and the International Finance Corporation (19.99%). The operations are general corporate banking services whereas the focus is on the small and medium-sized businesses. BNB has 10 service centres spread across four major cities of Belarus. The number of employees is 390. Currently the share of transportation and logistics companies in BNB-Bank's loan portfolio is 8% equalling EUR 6.2 million.
There are totally 31 banks operating in Belarus. 80% of the market is dominated by the five largest banks. BNB is ranked 16th in terms of assets and the bank has over 4,000 corporate and 30,000 individual clients.
NEFCO is currently rolling out a number of projects where energy efficiency funds are set up jointly with commercial banks. Most recently this year, NEFCO and Bank Lviv agreed to continue a loan programme aimed at promoting energy efficiency efforts in Western Ukraine. And before that, Ukraine's Megabank agreed to set up a fund to finance energy efficiency ventures from Ukraine's agricultural sector.
Learn more about Belarusky Narodny Bank
Read more about NEFCO's Investment Fund
Read about a similar project in Moscow, Russia
Learn more about NEFCO's co-operation with Bank Lviv in Ukraine
Learn more about NEFCO's co-operation with Megabank in Ukraine