29.05.2008 | Insight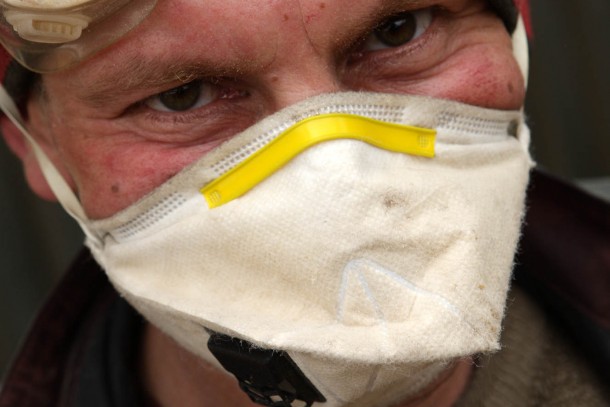 IKEA's global network of subcontractors is sometimes full of surprises. In the Ukrainian countryside, about 40 kilometres northwest of Lviv, the Danish company, Gangsø Møbler A/S, has set up a furniture factory in the small town of Kolodentsi.
We encounter a Catholic funeral procession as we pass through the picturesque town and the flower-adorned graveyard. Large sections of western Ukraine belonged to Poland for years during the Middle Ages and the influence of the Catholic church in the area is strong. Up on the plateau with its view over the billowing fields, we find the Gangsøs factory, which employs just over one hundred people. Gangsø is an important employer in the region where most of the local inhabitants are employed as farmers. The factory building itself is a former collective farm that has been renovated and rebuilt in order to serve the needs of Gangsøs.
"Giving the townspeople an opportunity to combine small-scale agriculture with part-time work at the factory was among the reasons why we implemented a system enabling a flexible alternation," said company director Max F. Milthers.
The Gangsøs factory manufactures various kinds of components for the furniture industry. These primarily comprise tabletops, table legs, bed legs and the like. Gangsø is one of the largest table manufacturers in the Nordic countries. The kinds of wood most used in Ukraine are oak, ash and beech. Among the items IKEA buys from the Gangsøs factory in Ukraine are components for their Sultan beds. Gangsø also delivers furniture components to other Nordic companies like Anttila in Finland and Mio in Sweden.
Timber processing in Kolodentsi produces sawdust and woodchips that can be used for the production of heat. With the help of a loan from NEFCO, Gangsø has installed a bioheat boiler that generates heat and dries out the timber supplied to the factory. The facility also supplies heat to Ambiente, which has a factory in the same area. Ambiente manufactures furniture for IKEA and Actona Møbler.
"When the timber arrives at the factory, the moisture content is ordinarily around 40-50 percent. First of all, we store the timber in a warehouse in the factory area in order to accelerate the evaporation. Then, we dry the timber with the help of warm air so that we finally reach an optimal moisture content of 5-8 percent, which facilitates the processing," explains Max F. Milthers.
Thanks to the use of renewable energy at the factory in Kolodentsi, Gangsø is doing its part to combat climate change and to reduce emissions of climate gases. Had the equivalent generation of heat been based on fossil fuels, the annual emissions at the factory would have been about 1220 tonnes. The investment has also reduced indirect emissions of carbon dioxide because the raw materials were previously shipped to Denmark for processing and refinement.
---